Not a one hit wonder
The hit series comes back for a second season.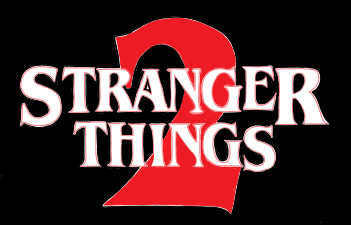 The Netflix original series, Stranger Things, pushed boundaries and had a huge impact on social media. Stranger Things' first season was a hit, but will the second season measure up?
Will Byers and his crew defeated the Upside Down in season one; yet, a year later a larger danger lurks in the town of Hawkins, Indiana.
Season two picks up about a year later. The town of Hawkins continues their normal life. Mike struggles with losing his best friend, and possible love interest, Eleven. Little does he know that Sherriff Hopper is secretly hiding her from the outside world in hopes to protect her. Joyce Byers is dating an adorable man named Bob who will do anything to help Joyce and Will.
Nancy, Steve, and Jonathan are dealing with their teenage angst and overcoming the death of Barb. A new girl, Max, arrives to town with her hot-headed brother who does not seem to be the nicest. Max joins the group of boys this season and becomes another member of the group. But, all the while Will is still struggling. He keeps having traumatic episodes that take him back to the Upside Down, which foreshadow an ever greater threat approaching.
This series makes many references to science fiction and adventure in the 80's. They conveyed it well in the first season, but my fear was that it would be a one-hit wonder. Trying to capture a different time era in a good way is a hard thing to do, but they managed to do it just perfectly. This is just one of the many things the series has done phenomenally.
The popular series combines good actors with a unique plot. Stranger Things two builds upon its already incredible cast and expands from season one's plot. Season one's Upside Down, while scary, is no comparison to season two's new threat. Dangers lurk above the kids and their parents throughout the series and keeps the viewer watching.
If you were worried about the series being redundant or a bust, think again. This season is action packed for those who love adventure. It's thought to provoke for those of us who are interested in Science Fiction. It's even filled with a little bit of romance for those looking for a good, but complicated, a love story. There is something everyone can find to love about Stranger Things.
This nine-episode season is clearly not enough for all of us binge watchers out there. So, I recommend pacing yourself while watching the series, even though the compelling and captivating plot doesn't allow room for it. Without revealing too much about the series, I will leave it here: the Duffer Brothers, the creators, took what we all loved from season one to a new level.