May 12, 2017
The curtains part, the lights come on and the music blares - it is time...
April 25, 2017
As the fire truck comes racing down the street, students prepare to watch...
April 14, 2017
Hi! It's Hannah and Amanda, Eagle Eye staff writers. Througho...
March 2, 2017
For sophomore Catlin Relvas, Mar. 2 is D.E.A.R. to her heart...
February 28, 2017
Need a daily dose of inspiration? Try scrolling through inspirational...
View All »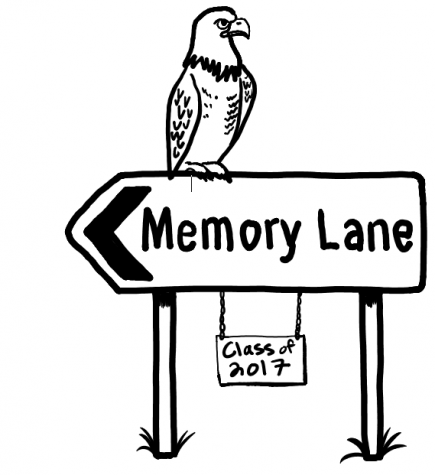 Jillian Baldwin, Staff Writer
here's no doubt the Class of 2017 has left its mark on SM in more ways than one. SM had CIF triumphs, MUN victories, merit scholar finalists and a show-stopping season of Talon Theatre. To the community,...
May 19, 2017 • No Comments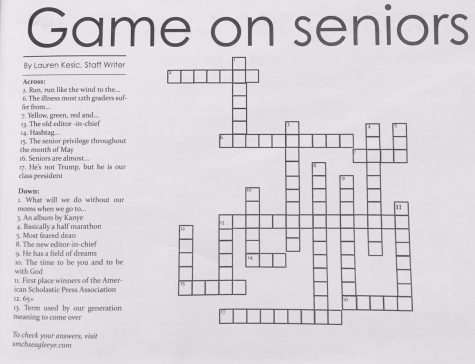 Answers to print issue 6: crossword puzzle
May 17, 2017
May 10, 2017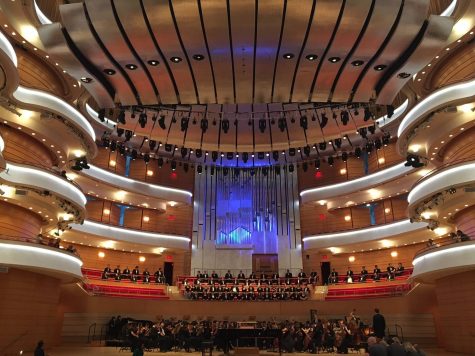 March 15, 2017
View All »
Polls

Loading ...
Recent Sports Scores
Wednesday, October 5

Girl's Volleyball

SMCHS 3 - Rosary 0

Wednesday, September 28

Girl's Volleyball

SMCHS 3 - Mater Dei 0

Tuesday, September 27

Girl's Volleyball

SMCHS 3 - Jserra 1

Thursday, September 22

Girl's Volleyball

SMCHS 3 - Orange Lutheran 0

Friday, September 9

Football

SMCHS 48 - Bishop Alemaney 35

Wednesday, September 7

Girl's Volleyball

SMCHS 3 - Huntington Beach 0

Thursday, September 1

Girl's Volleyball

SMCHS 1 - Edison 3

Monday, May 9

Boys Baseball

SMCHS 4 - Orange Lutheran 1

Saturday, April 23

Boys Lacrosse

SMCHS 15 - JSerra 8

Friday, April 22

Boys Baseball

SMCHS 8 - St John Bosco 0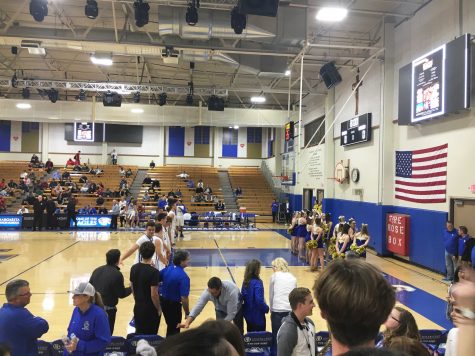 Cristina Zapata, Print Editor-in-Chief
A large crowd of spirited students gathered on Friday Jan. 6 to kick off the highly anticipated boys basketball season. With the local sportswriter Steve Fryer present, it was obvious that the Nest cheered louder than ever...
January 10, 2017 • No Comments
September 19, 2016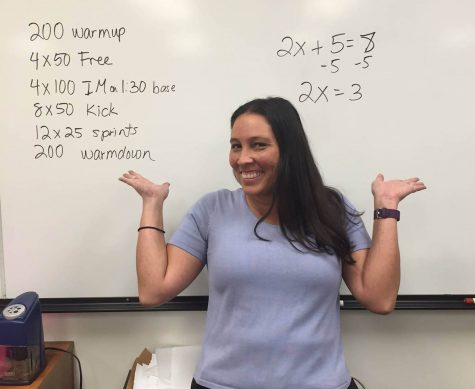 September 15, 2016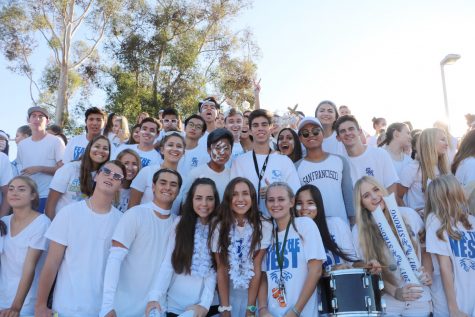 September 6, 2016
View All »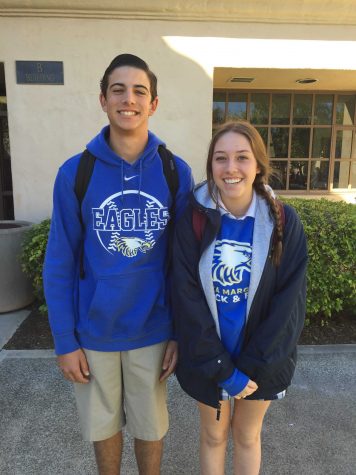 Real friends don't get...
Rachel Tetreault and Ian Gutierrez
As the VHS tape starts to play, the familiar "Bill, Bill, Bill, Bill Nye, the science guy!" rings throughout the room. Students turn their heads towards the catchy tune of the Bill Nye show, paying closer attention to Bill than they do their teachers. Bill Nye ha...
April 23, 2017
February 8, 2017
Towards the end of 2016, science teacher Cristal Miller ended her teaching career...
December 9, 2016
A picture is worth a thousand words, and if it's taken by senior Nina Ocampo,...
December 5, 2016
Class begins, laptops open and students put on their glasses. Many students...
View All »
Briana Ryan, Staff Writer
SPOILER ALERT: The following article reveals details from the plot of "13 Reasons Why." If you don't want to be spoiled, stream the series on Netflix first! "Hey, it's H...
May 16, 2017
May 15, 2017
May 15, 2017
April 23, 2017
View All »