A new spot
Popularity springs as Muse Sushi House now centers solely in Laguna Niguel.
Kiera Allado, Social Media Manager
May 15, 2023
A Change
After a popular sushi restaurant down Avenida Del Mar, San Clemente closed in the summer of 2022, new opportunity arises for Muse Sushi House as its main location now resides in Laguna Niguel.
Full of Flavor
What is impressive about the restaurant is that the menu not only consists of classic sushi dishes, but also a variety of appetizers including edamame tossed with pan-fried chili peppers and crispy garlic with a light, sweet glaze.
 However, the most flavorful dish is a non-traditional spicy tuna on crispy rice garnished with thin slices of carrots, topped with sprouts, and finished off with a sweet soy sauce.
The appetizers were not the only things that were delicious. The special rolls have amazing combinations of sweet, spicy, savory, and refreshing flavors.
Topped with fresh tuna and drizzled with unagi glaze and savory, spicy mayo, the Rise of Dawn roll best captures this balance.
The quality of the food enhanced the standard of this restaurant. The sashimi and nigiri showcased the freshness of the fish.
It had a good chew yet was smooth and tasted delightful. Combined with cucumber and green onions in many handrolls, it provided a refreshing cleanse after eating a heavier dish.
A Great Experience
Overall, visiting the restaurant is an enjoyable experience. The customer service was great as the all of the workers and chefs were welcoming and polite, and the food was delicious.
Unlike the smaller location in San Clemente, the inside of the building was relatively spacious. Nonetheless, it often takes a long time to get a table due to its high repute. It is best to make a reservation beforehand. 
Despite how crowded this restaurant can get, the food is worth the wait. Whether you have a limited taste palette or down to try new things, you will find something you love at Muse Sushi House.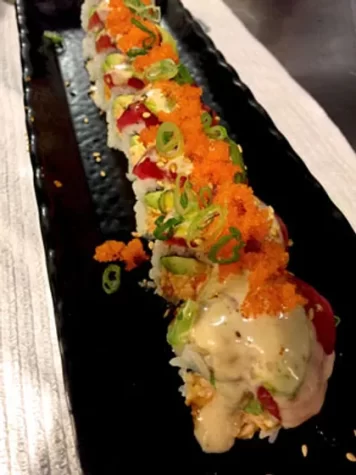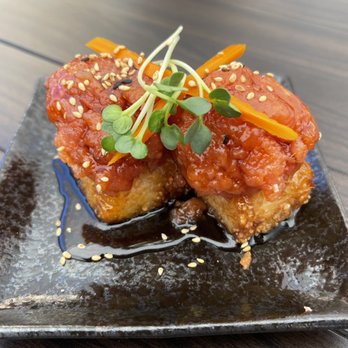 Click here to visit the Muse Sushi Website