A café for all to love
Craze over Urth Caffé grows in southern California.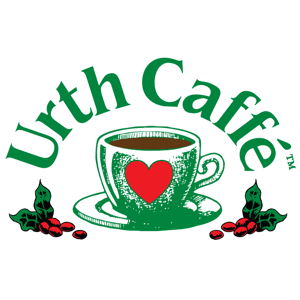 Kiera Allado, Social Media Manager
Dec 12, 2022
A restaurant that has been around since 1991 has become a popular spot for not only teenagers throughout California, but also celebrities.
The start of it all
What just started off as a 300 square foot, local café in Manhattan Beach quickly grew to become a successful business in 10 different locations. The thing that is impressive about Urth Caffé is that the dishes are not only organic and flavorful, but also aesthetic and "picture-worthy."
A mixture of flavors
The menu includes a wide variety of food, drinks, and desserts. Served until 1-2pm, the breakfast consists of classic dishes from decadent pastries, waffles, and sandwiches, to lighter acai bowls and parfaits. However, a dish that best exemplifies a unison of flavors is the acai sorbet waffle.
Topped with a scoop of fruit sorbet, strawberries, bananas, and coconut and Nutella drizzle, the combination of the tart taste from fruit and the sweet hints from the drizzle and waffle, truly makes a perfect bite in one.
Caring for the environment
The care that goes into the restaurant enhances the experience of dining here. All of the food is locally sourced from family farms, using sustainable and organic ingredients in their kitchen. In addition to the food, the packaging for foods and drinks to-go come in environment-safe cups, bags, utensils, and containers.
Made from recycled materials, corn, other natural products, this café protects our Earth. Especially in the Laguna Beach location, the composition of  the products makes it so the marine life and our oceans are more protected and out of harm's way.
Final verdict
The restaurant is overall a pleasure to visit. However, because of the highly regarded reputation of the restaurant, the wait to get a table is often very long. Although the scenery surrounding the restaurants' locations  are enthralling, the popularity of this location does not work well with its sizing.
Diners are recommended to schedule a reservation ahead of time or order takeout if you would like to enjoy your meal in a quicker fashion. More people should visit Urth Caffé because regardless of your taste preferences and diet restrictions, there will surely be something on the menu for you to enjoy.