One last show
Talon Theatre tackles Tech Week leading up to opening night.
Talon Theatre performs their last musical of the year, "West Side Story," and for seniors, it was an emotional end.
After two weeks of long nights at school until 11 P.M., Talon Theatre spent many hours of choreography, vocal lessons and running lines to make the show near perfection.
"All the hard work that we have put into our shows for the past four years led up to this performance," said senior Raiya Browning.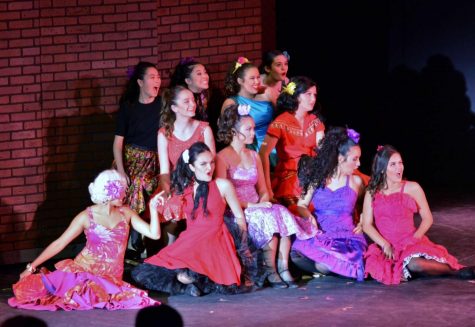 Since freshman year, these seniors have dedicated all of their time and effort to Talon Theatre. It has become more than just a hobby; it is a part of their lives. Many of the students are going on to schools for performing arts to pursue a career in the arts. The Talon Theatre program at SMCHS prepares them with the knowledge and foundation that they will need in college.
The relationships that the students have made will last for years to come. The friends that they have made over the past four years have become their family.
"We spend so much time together including long hours of rehearsal and practice," Browning said. "It helped us all to grow closer and learn how to depend on each other and help each other."
West Side Story was the last play for the current seniors, but their relationships and impact that they made in Talon Theatre are far from over.