Creativity of a Potter
Senior Lindsey Potter shows off her creativity and love for art at the Laguna Beach Art Festival.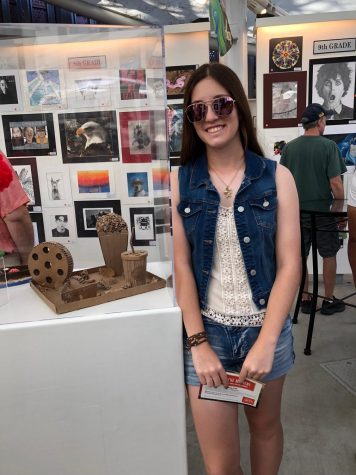 Lindsey Potter, who has been experimenting with art for as long as she can remember, recently displayed some of her creations as the Laguna Beach Art Festival. Last year, Potter's art teacher submitted two pieces per student into the Imagination Celebration, including two of Potter's sculptures.
Imagination Celebration is an Orange County family arts festival with the purpose of connecting community, universities, art organizations and students. Her artwork was displayed from July fifth through September first.
Once submitted, a committee of judges decide which pieces get accepted. Both of Potter's sculptures were accepted into the Imagination Celebration. From there, a separate group of judges from the Laguna Beach Arts Festival come and choose a handful of pieces to submit into their show.
Potter found out she got into the festival the day of the Imagination Celebration Award Ceremony. Combined, the sculptors took Potter about 30 hours to make, but the end result was worth it.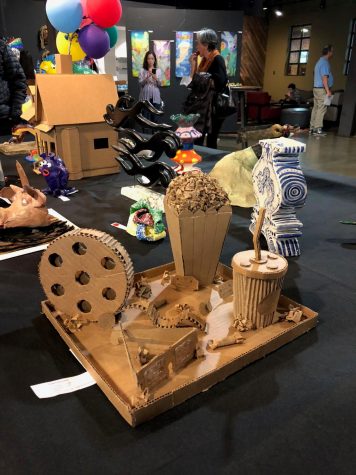 "Seeing my art displayed made me feel so accomplished," Potter said. "It was nice seeing all my hard work being appreciated. I was so excited to be a part of such a well-known art festival [and] It was humbling being among other artists who've been doing art for years."
Potter got into sculpting her sophomore and junior year, but now takes drawing for her final year in high school. She hopes to explore every aspect of art and believes that when it comes to creating, there are no limits.
"My favorite aspect of art is being able to express my creativity," Potter said. "I enjoy using different mediums to create my masterpieces. I like how there are multiple types of art to further my skills. I enjoy the art of cooking, baking, photography, drawing, painting, and sculpture."
Potter hopes to always stay close with her artistic side, and encourages others to do the same.
"I would tell aspiring artists to follow their dreams, to let their creative juices flow, and [that] the possibilities are endless."