Cultivating the calm
Juniors Taylor McNamee and Matteo Bautista create Peace of Mind to speak to the community about the importance of mental health.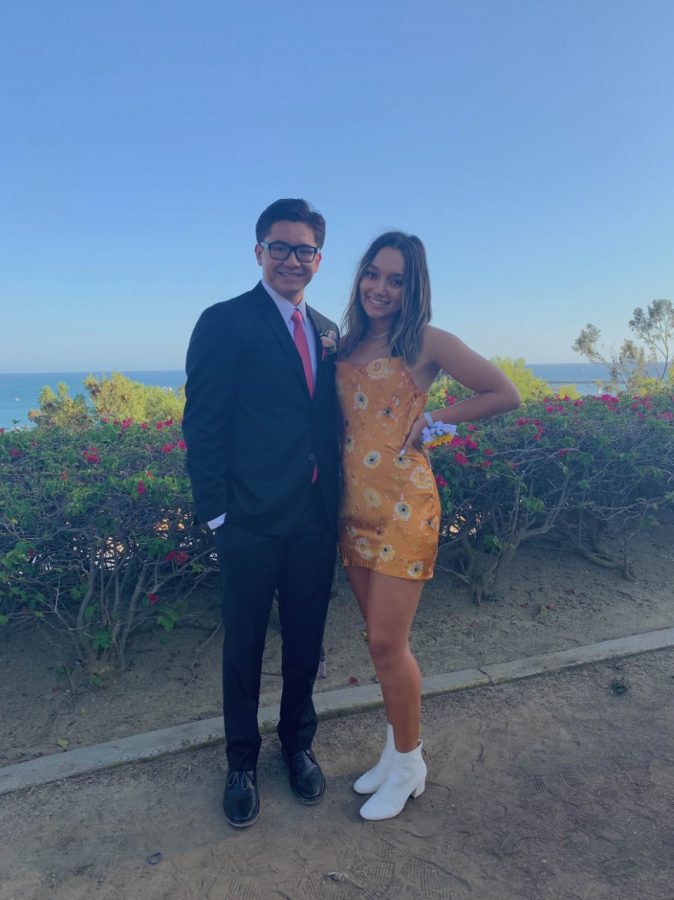 Ecstatic, juniors Taylor McNamee and Matteo Bautista smiled with joy and warmly embraced as they stepped out of Mission Viejo library. After weeks of planning and dreaming, their vision of minimizing the stigma around mental health had finally begun to take shape. 
The students created their project, Peace of Mind, to provide outreach seminars to the community with information about mental health. Their partnership with the local library enabled them to connect with local events and opportunities. 
"We want students to feel comfortable talking about mental health and understand that it is okay to have these feelings and seek help if necessary," McNamee said. 
They hope by educating the public about symptoms and resources, they will influence how others combat their mental struggles. 
"Education about the topic is a very important way to spread awareness about this issue," Bautista said.  "My thought process is that if our program inspires at least one person to reach out and ask for help, then we have done our job."
However, due to coronavirus, McNamee and Bautista were unable to carry out their project as they intended. Social media enables them to spread their message without direct contact. 
"Due to the pandemic, these events have been brought to a halt. As a result, we have had to up our social media game," Bautista said. "As of now we are exclusively advertising online, but we also hope to hold our meetings via zoom conference call so that we can still provide people with this important information even in this time of uncertainty."
McNamee and Bautista post weekly on their Instagram @peaceofmindmentalhealth. They hope to extend their project to other communities and partnerships in the future. 
"People sometimes tend to think that struggling mentally makes them weak, but that is not the case," Bautista said. "We hope to normalize this conversation in order to bring it to the forefront of conversation in hopes that the stigma surrounding mental health disappears completely."