Shaun White's victory and allegations
Snowboarder Shaun White's Olympic victories dredge up past accusations.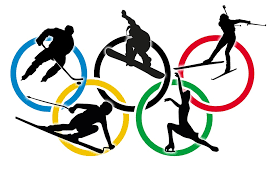 Hang on for a minute...we're trying to find some more stories you might like.
The 2018 Pyeongchang Winter Olympics have taken over the news since the beginning, with snowboarder Shaun White's Feb. 13 halfpipe performance earning the 100th gold medal won by the United States in Winter Olympics history.
Amidst heavy news coverage, however, many stations failed to mention the controversial claims made against the Olympian by musician Lena Zawaideh, who accused White of continual verbal and sexual harassment in 2016.
In her lawsuit (which has since been settled for an undisclosed amount of money), Zawaideh claims that White, formerly a good friend of hers, forced her into viewing sexually disturbing videos and pictures and at one point groped the drummer without her consent.
White faced his first dose of public pressure at the press-conference following his victory at the Men's Half-pipe Final when ABC News reporter Matt Gutman briefly questioned the snowboarder about the allegations.
"[I'm] here to talk about the Olympics, not gossip and stuff," White said, brushing off Gutman's inquiry.
White's response elicited mixed feelings from the public, with one commenter affirming Zawaideh's claims as "malicious gossip indeed" and another calling White's words  "dismissive."
"[White's comments] directly impugn the character of Ms. Zawaideh," said Zawaideh's attorney, Lawrence Bohm.
Though White maintains his innocence in the allegations, he again publicly apologized to Zawaideh in a statement to the "New York Times" for making her uncomfortable during their friendship.