Swimming is ready to make a splash
Santa Margarita's nationally ranked swimming team is ready to make a splash this season again.
Swimming season will start on February 25th with the Villa Park relays and will end on May 13th with the swimming state championship meet.
Last year's successful season ended with the girl's varsity fourth national championship win and the boy's varsity second consecutive CIF win.
One of the many huge achievements the Eagles' achieved last year was the new national record of the girls' 4×100 yard freestyle relay with a time of 3:14.80, breaking the previous record by Carmel high school in Indiana. This relay consisted of Macky Hodges (23′), Teia Salvino (24′), Teagan O'dell (25′), and Justina Kozan (22′).
This year, Carmel high school is looking to challenge Santa Margarita in a duel meet, although the competition is not confirmed yet.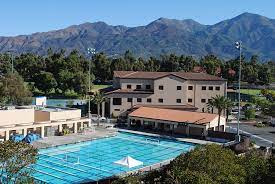 Santa Margarita has a tradition of sending Eagle swimmers to D1 schools. Some swimmers from this year's class of 23′ have committed to schools like USC, Notre Dame, UC San Diego, and Auburn University.
Although beating Loyola High School for the CIF title, Loyola was able to snag away the State Championship win away from the boy's team. This year, the boys are looking forward to a rematch with Loyola for the CIF and state title.