The Philadelphia Eagles take down the New England Patriots to win Super Bowl LII.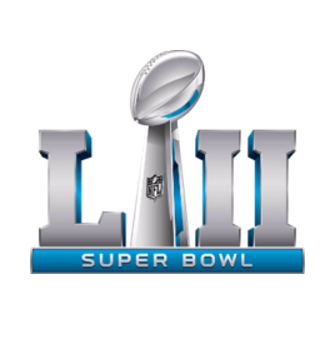 Hang on for a minute...we're trying to find some more stories you might like.
The Philadelphia Eagles defeated the New England Patriots to claim the Super Bowl trophy on Feb. 4. With a score of 41-33, the Eagles are now the Super Bowl champions. With this Super Bowl victory, the Eagles have now secured their first Super Bowl championship in franchise history.
"The quality of the game was fantastic and although it didn't turn out how I wanted, the city of Philadelphia got to enjoy a great victory," said junior Bryce McMahon.
Nick Foles, the quarterback for the Eagles, completed the game with 373 passing yards, three touchdowns, and one interception. He also completed 28 out of 43 thrown passes. He was awarded the Super Bowl LII  Most Valuable Player Award after the game. A trick play between tight end, Trey Burton, and Foles helped push the Eagles forward with a pass from Burton to Foles.
"Nick Foles did a great job for being a backup," said junior Trevor Coulston. "He played well enough to win the Super Bowl MVP."
Tom Brady, the quarterback for the Patriots, is considered by some to be the greatest quarterback of all time. Brady has won five of his past eight Super Bowls making him tied for the most Super Bowl rings over his 18 years on the Patriots. On Sunday, Brady completed the game with 505 passing yards and three touchdowns.
"Tom Brady's performance was the best we had ever seen from a quarterback in the Super Bowl," McMahon said.
The Eagles dominated the first half of the game outscoring the Patriots by ten points, during the fourth quarter the Patriots were able to take the lead. Eagles quickly responded with a touchdown by a tight end, Zach Ertz, whose controversial catch propelled the Eagles forward allowing them to take the lead.
"The Eagles seemed to have the edge over the Patriots and they seemed more relaxed and cool during the game," Coulston said. "They also had the crowd behind them so that helped them play to their full potential."
The Patriots had nearly two minutes left on the clock which Brady has is quite used to considering the Patriots many last minute comebacks. The Eagles made a huge play when Brendan Graham sacked Brady; this sack forced a fumble that Derek Barnett recovered. This turnover allowed for the Eagles to down the ball and take time off the clock.
"I think the horrible play of the defense and the benching of Malcolm Butler caused [the Patriots] to lose," McMahon said. "The offense was literally flawless until that point."
Despite the Patriots' last effort for a touchdown, the Eagles were able to emerge victoriously and win Super Bowl LII. The Eagles, along with all of their fans in Philadelphia, celebrated this first ever Super Bowl victory.