Grass Surfaces vs Turf Surfaces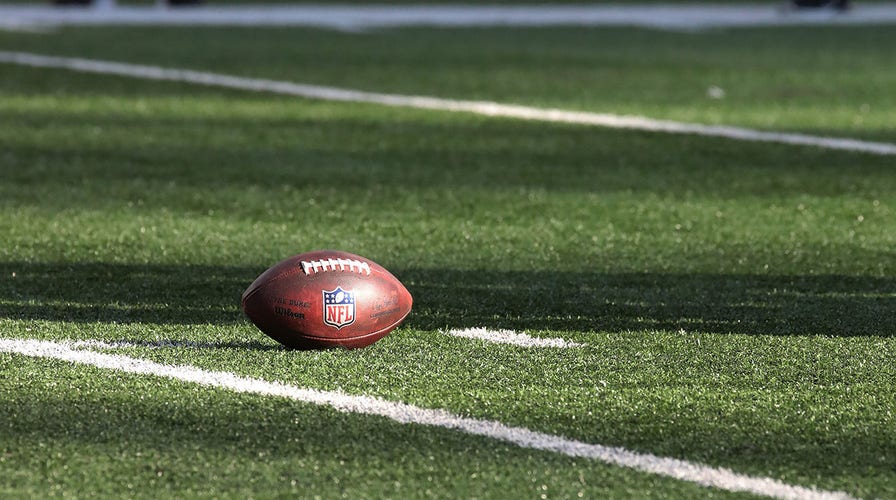 NFL Players Plea For Grass Surfaces:
Across the NFL, players are calling and reaching out for grass surfaces across the NFL. Green Bay Packers Quarterback Aaron Rodgers, 49ers Defensive End Nick Bosa, and former Browns Offensive Lineman, now president of the NFL Players Association, JC Tretter are some of the large list of names that are demanding a change to help lower injury rates and keep players on the field. In each of there three statements, they claim that artificial services increase the chances of non-contact injuries.
"I think you would see less of these noncontact injuries that we see on some surfaces," Rodgers said. "I think that it'd be a good step in the right direction towards player safety to make the requirement for every field to be grass."
Bosa echoed a similar claim, but went into detail on the annoyance of turf fields.
"It doesn't have a root system that tears and moves with you while you are moving and takes some of that brunt out of your body, it just goes straight into your joints," Bosa said on The Rich Eisen Show. "I play on grass for the majority of the year and then I go out and play on turf for a game and I'm like how the he– is this even possible, I am standing on plastic beads right now about to play the most violent game men could play."
Tretter followed the same idea, but went into the reason why injuries are more common on turf surfaces.
"Grass will eventually give, which often released the clear prior to reaching an injurious load," Tretter wrote. "On synthetic surfaces,there is less give, meaning our feet, ankles, and knees absorb the force, which makes injury more likely to follow."
Which NFL Stadiums Are Turf Fields?
13 stadiums in the NFL, home to 15/32 NFL teams, are equipped with turf fields. This means that nearly half of the NFL is playing on turf for a majority of the season. Out of these 13 stadiums, six of them contain slit film turf, meaning 7/32 NFL teams are playing on the most dangerous turf that is out there.
The Statistics: Grass Surfaces vs Turf Surfaces
In an article written in 2020 by Tretter, he highlights the statistics behind why artificial
turf is harder on the body than grass. Specifically, Tretter notes that players have a "28% higher rate of non-contact knee injuries," "32% higher rate of non-contact lower extremity injuries," and a "69% higher rate of non-contact foot/ankle injuries," on artificial turf surfaces compared to grass fields.
Furthermore, NFL safety Jeff Miller claimed that slit-film surfaces have "2-3 more injuries per year."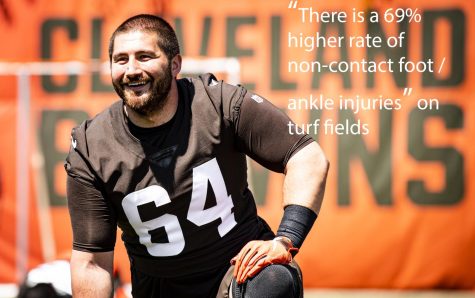 Solution:
Based on these statistics pointing out the dangers of turf fields and the extreme dangers of slit-film turf fields, there is clearly a need to make change to some of the NFL stadiums' playing surfaces. It is critical that the six stadiums with slit film turf change to grass surfaces within the next three years. Addressing the other seven stadiums with other forms of turf fields, there surfaces must be changed in the next five years.