Freshmen win at laguna hills xc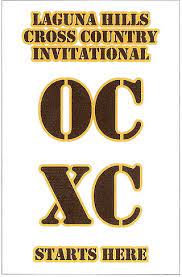 Santa Margarita's cross-country team competed at the Laguna Hills High School cross country meet on September 10. It was the Eagle's second meet of the season, and it was their first three-mile course.
The freshman girls posted several top 15 times in the division 3 race, such as Lauren Temple, running a 21:46.9, placing 4th and Elysse Jordan running a 22:49.7, placing 13th. The freshmen girls won the division 3 race, scoring 38 points total.
"I am very proud of my team especially the freshman. It is really hard to do well at your first race when you have never had experience and the fact that they did as well as they did is amazing," Sophomore Emma Gomez said. Gomez placed 19th, running a 23:24.3 in the sophomore division 3 race.
Another notable achievement was Junior Preston Rusli placing 9th in the junior division 3 race, running a 17:35.8.
Although not many competed at the meet, Gomez is still proud of her fellow teammates regardless for their great performance.
"I am proud of the sophomores and juniors that competed as well, because none of our teams had enough people to actually win but we made the best of the situation and ended up doing very good." Gomez said.
As the season progresses, Gomez is optimistic for the team's future and is very excited to see what the future holds.