REVIEW: Sofia Lim's 'Pomelo' is bittersweet
Senior Sofia Lim begins her EP, titled 'Pomelo', with a description of the bittersweet fruit for which the album is named, which she relates to the feeling of bittersweet nostalgia that comes with remembrance. This titular track sets the tone for the ukulele dominated bedroom pop EP, which examines the bittersweet nature of relationships.
Lim maintains a minimalistic style in the production aspect of her tracks, allowing her vocals and lyrics to truly shine. Dancing between heart wrenching falsetto and breathy belting, Lim's vocal style emulates those of Clairo, Billie Eilish, and Sabrina Claudio.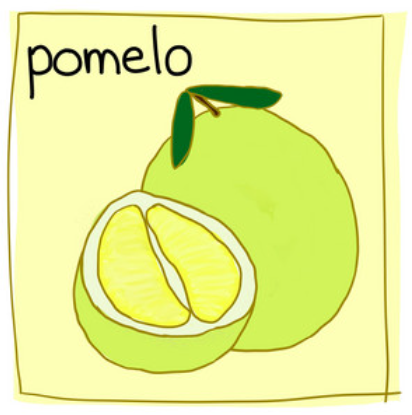 Taking in the imaginative, escapist imagery of Lim's work is a perfect prescription for alleviating the mundane of quarantine. In 'Bathroom Floor', Lim describes: "Problems/Like snow/Lightly floating/No signs of the storm." The verse highlights the overwhelming confusion left after the end of a relationship.
In addition, Lim demonstrates her unique ability to describe emotions in an elevated manner without losing the EP's plaintive relatability.  "Just like Alice chasing rabbit/Always end up back to you," Lim sings in 'Toxic Soulmates'. Lim utilizes this nostalgic allusion to demonstrate the disillusionment that occurs as a result of heartbreak.
Lim's 'Conversations with Myself' highlights the melancholy aspects of different kind of relationship: one between a teenager and their parents. The track is gut wrenchingly honest as Lim describes the inescapable dilemma of failing her family's expectations. Balancing the consequences of her failures with the refrain, "Doing your best, doing well," Lim emphasizes the inevitability of slipping up.
The EP concludes with a search for answers in '(You're) My World'. In poignant falsetto Lim ponders, "What is love supposed to feel like," beginning a multitude of questions about her relationship. Lim repeats, "All I care about is you/Did you know," a question that she finds the answer to in the final seconds of the song, realizing: "You didn't know."
'Pomelo' demonstrates Sofia Lim's natural skill for emotional songwriting and establishes her skill as a rising star in bedroom pop. This heart wrenching, introspective look at the facets of young love and relationships is a place to crash for moments when you feel like your world is falling apart, and a reminder that you are not alone in your heartbreak.