New Dugouts
Anthony Rendon and Gerrit Cole sign big deals with new franchises during Winter Meetings.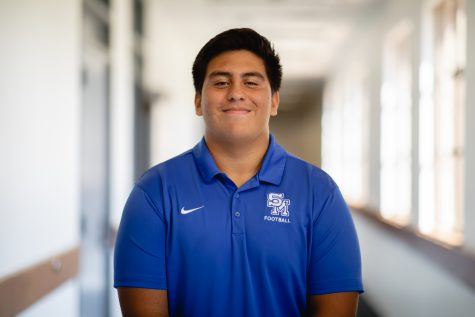 More stories from Roman Sergi
Major League Baseball's annual Winter Meetings saw two of the top free agents on the market sign massive contracts, one resetting the market for pitchers.
Gerrit Cole, a three-time all-star and 2019 American League (AL) ERA (earned-run-average) leader, signed a 9-year contract with the New York Yankees. The contract is valued at 324 million dollars, roughly 36 million dollars a year. The deal is the largest contract for a pitcher in history and the highest annual salary in history as well.
Cole was the top pitcher on the market. After helping lead the Houston Astros to the AL pennant and the World Series. Cole topped the contract fellow pitcher and World Series champion Stephen Strasburg signed with the Washington Nationals. Both are represented by agent Scott Boras, known as the top agent in baseball.
The signing comes as a huge win for the Yankees, who now have the best odds for the 2020 World Series.
Third baseman Anthony Rendon signed a 7-year, 245-million-dollar contract with the Los Angeles Angels of Anaheim. Rendon left the reigning World Series champions Washington Nationals, who defeated Cole's Astros.
Rendon who was also sought by crosstown rival, the Los Angeles Dodgers, signed with the Angels after decided the "Hollywood" lifestyle did not suit him or his family.
"I just think environment itself," said Rendon, as reported by ESPN. "I think when people think about California, they think about straight Hollywood, that Hollywood glamour, whole bunch of flashes, so much paparazzi. But everyone said it's just the complete opposite here."
He was a key target for the organization according to general manager Billy Eppler and his signing comes as a huge win.
"Anthony was a player we targeted early. Very rarely in free agency do you see significant impact, and this winter it appeared there was a number of players that could provide impact, but Anthony was somebody we highlighted. We're still targeting pitching, but when the opportunity arose for us to do something with Anthony, it was a pretty easy sell for Arte because he does hold Anthony in very high regard."
Rendon was considered the best position on the market and joins reigning MVP Mike Trout on the Angels. He also teams up with left fielder Justin Upton and Japanese-sensation Shohei Ohtani, the 2018 AL Rooke of the Year.
The Angels previously hired manager Joe Maddon to lead them. The Angels hope Maddon, who previously managed the Chicago Cubs to the World Series Championship in 2016, can do the same for them.