Success in Sports During a Pandemic
Multiple professional sport leagues have held and completed their respective seasons in light of the coronavirus.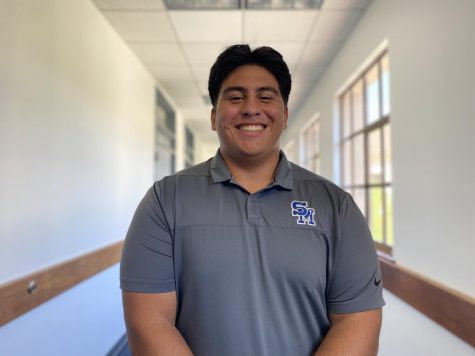 More stories from Roman Sergi
Over the course of this past year, the world has changed greatly as people have dealt with the coronavirus pandemic. In America, things have looked very different and the new normal introduced by the pandemic has remained. 
However, despite the number of restrictions for the general public, many professional sports leagues have been able to play their seasons with few complications. This is because at the professional level franchises and organizations have the resources to be able to provide daily testing to their athletes and quarantine them properly.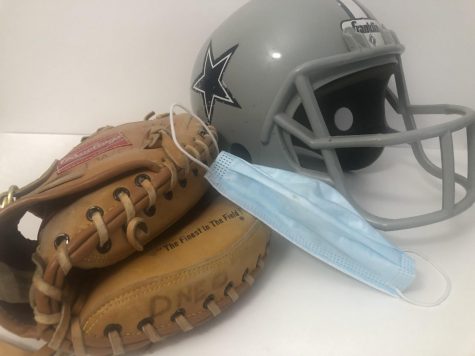 They also have access to top-of-the-line health care professionals. Whether looking after athletes who have contracted COVID-19 or regular people, front-line health care workers have made a huge difference.
"Obviously none of this would be possible without them. Sports teams are fortunate to have direct access," said senior Derek Wilkins. "They are working hard for the general public and deserve most of the praise and recognition."
Earlier in 2020 the MLB was able to complete a 60 game season, far less than the regular 162, and was able to complete their playoffs in different stadiums across the country.
The NBA had to take a different path. Their season was postponed as soon as the pandemic hit. It resumed by inviting 22 teams to a bubble in Disney World Resort in Florida where they finished their season in October.
"They probably had the biggest challenge they had to face," said Wilkins. "They had this whole break during it and so they had to do a reset in a completely different spot. It wasn't the same but it worked out in the end."
Finally, the NFL completed their regular 16-game season with no delays. The league allowed players to opt-out if they felt the need and had teams follow strict rules.
The return of sports provided some with a sense of normalcy in an abnormal year.
"The return of sports was a pretty big deal," said senior Carson Williams. "It's a basic thing that people can talk about and bond over. When it came back for a brief moment it was like things are normal."