New schedule, less stress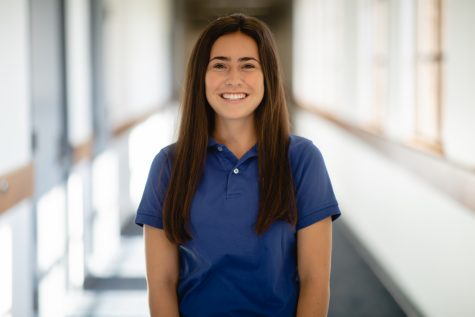 More stories from Alex Vallone
As the start of the new block schedule trial for next year begins, teachers change their lesson plans and students adjust to an all periods day on Mondays and the longer block periods at 75 minutes. Some new changes brought with the block schedule are an all periods day on Monday, one school lunch, and an academic period every day. This new schedule hopes to alleviate student's stress.
One new change with the block schedule is an all periods day every Monday. The class periods are 45 minutes each. One concern is for students who are absent on a Monday because the make up work load would be increased.
Religion teacher, Mr. Omlin, is a part of the committee working on developing the new schedule for next year. "The way the all periods day is supposed to function is for it to be an introductory day for concepts throughout the week or a wrap-up from the week before," Omlin said.
In order to prevent the dreadful "loner lunch", another new aspect of the block schedule is all school lunches. In order to alleviate long lines and lack of seating, there will be food trucks, more lunch carts, and increased seating throughout campus. Eventually the plan is to take out some of the lockers and add more tables.
In order to help students receive extra help from teachers, make up tests, or just unwind after a stressful day, there is now an academic period.
"For the purpose of this trial run, we are focusing strictly on academics. Students are required to be somewhere," Omlin said. "It doesn't necessarily have to be a teacher's classroom, it could be the library, the chapel, campus ministry, the lunch shelter, around the buildings, different places like that."
The purpose of the new block schedule is to help alleviate student stress by creating an academic period and one lunch. Students and teachers are adjusting to this schedule with an open mind.