Eagles water polo soars to new heights
The Eagles travel to Europe to pursue their goals and to demonstrate their skills.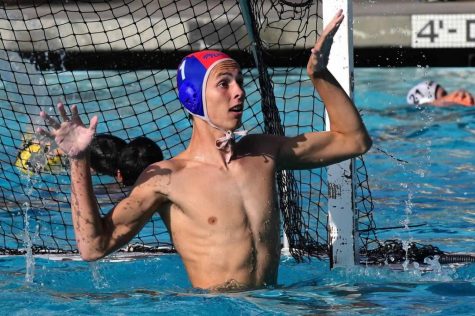 The water polo team made a name for themselves through countless wins this past year. The boys' water polo team won the California Interscholastic Federation (CIF) in 2016, and the girls' water polo team made it to the CIF semi-finals this past year. News of the eagles success spread quickly and students jumped at the opportunity to join the team. This year word of the Eagles' competitive nature spread across the map to Hungary and Serbia.
Bags packed and heading off to Europe, boys' and girls' water polo players prepared to represent America in national water polo tournaments. Junior James Kieckhafer traveled to Hungary to participate in the Olympic Develop Program (ODP) for water polo. Water polo helped him get to where he is now. His teammates support and help each other strive for greatness.
"All the kids on my team keep each other accountable," Kieckhafer said.
While he practices at a highly competitive level at SMCHS, the levels of competition are much higher at a national level. Everyone plays to represent their country, and with higher stakes comes higher game intensity. Kieckhafer's experiences in this atmosphere drives his desire to continue to play water polo after high school.
"I will play in college for sure because that's what I really want to do, Kieckhafer said. "I will keep doing ODP and try to make the youth national team next year."
Sophomore Honnie Vandeweghe dominating in Serbia playing water polo with the women's Youth Olympic Team, earns fifth place in a national tournament. Her decision to play water polo began as a chance to have fun and meet new people, but with the motivation from her mom, Vandeweghe pushes herself to play at a highly competitive level. Her mom knows a thing or two about competitive athletes from her experience as a part of the Olympic swim team in 1976 and an alternate for the 1984 Olympic women's volleyball team.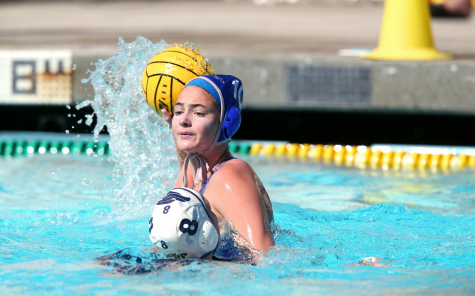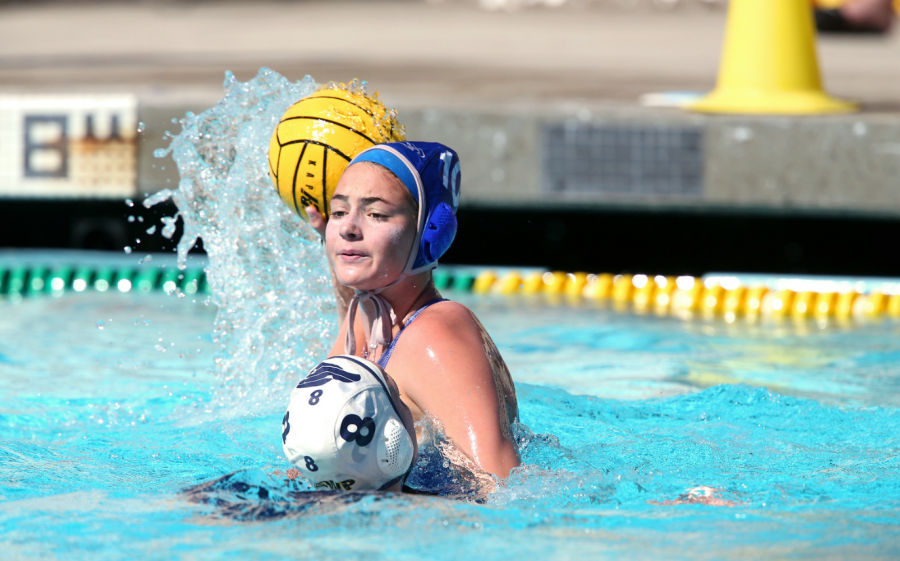 "It absolutely has fueled me knowing my family's past," Vandeweghe said. "Wanting to live up to their successes has made me push myself to new levels."
In addition to motivation from her mom, Vandeweghe feels support from her team at SMCHS. Her teammates cheer her on through virtual messages and contribute to her success. Even though she is far from home, Vandeweghe's youth Olympic team creates a home away from home.
"It feels amazing to be able to do the thing I love the most," Vandeweghe said. "To be able to travel the world with my teammates who support me through hard times and have the same goals and drive as me is such an incredible feeling."
This phenomenal experience didn't come without trials. After a heartbreaking loss to Italy, Vandeweghe felt devasted, but she knew that she needed to pull herself out of this slum and fight in her upcoming game. She pulled from the pressure she was feeling to motivate herself and her teammates to fight until the end.
"My advice for young women is to just keep pushing through the challenges you might face," Vandeweghe said. "Even though it might be hard, it will pay off in the end."