TikTok deserves more credit
Despite the app's reputation for cheesy dances, TikTok's algorithm is changing the music industry for the better.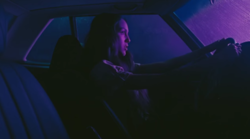 The music of TikTok is confused with songs put out by the "TikTok stars," such as "Be Happy" by Dixie Damilio, but the app deserves more credit than that. Behind the façade of renegade-dancing teens, TikTok hosts a vibrant music scene. The app's algorithm allows aspiring artists wide exposure, bringing stars into the limelight and signifying a change in the industry.
Ella Jane made her debut last year through posting covers on TikTok. In spring of 2020, Jane began promoting her single, "nothing else I could do," consequently earning it three million streams. Subsequently, Jane went from anonymity to hundreds of thousands of listeners within a few months, and she is not alone. Maude Latour, Ricky Montgomery, and Brye are just a few of dozens getting their big breaks through TikTok.
TikTok's unique algorithm is the key to this break through in music promotion. The platform compiles videos for your feed based on their popularity, similarity to topics you like, and people you follow. Scrolling through this "For You Page," you can stumble across videos with views ranging from twelve to twelve million. Therefore, with diligent posting habits, anyone can become famous for anything.
The free promotion that the algorithm offers is shortening the distance between artists and potential audiences. Careers in the music industry, once out of reach, are becoming shockingly more realistic. Similarly, it is so much easier for label representatives and agents to discover new talent.
All of this change that TikTok has inspired is setting a new precedent for how the music industry will run. Artists making music in their bedrooms and finding audiences through their phones may become the norm–not the exception. In short, without TikTok, such change may not have been possible.