A spooky and safe Halloween
Amidst a global pandemic, the CDC has released guidelines for how to safely celebrate Halloween.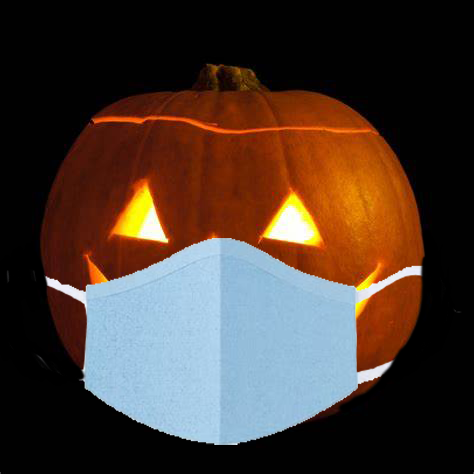 With Covid cases on the rise back to July levels, the Centers for Disease Control (CDC) recently released their guide to celebrating the upcoming holiday of Halloween. The new guidelines aim to create simple ways for people to enjoy the day while still being safe. However, these guidelines advise against partaking in certain Halloween traditions, like trick or treating.
"Many traditional Halloween activities can be high-risk for spreading viruses," the guidelines said. "There are several safer, alternative ways to participate in Halloween."
Following the release of the guidelines, local businesses began adapting to ensure the holiday could be just as much fun as ever. At the OC Fair and Event Center, thrill seekers have the opportunity to experience the typical frights of a haunted house from within their own car. The immersive experience has been carefully crafted by the minds behind Queen Mary's Dark Harbor and feature a combination of special effects and ghastly looking actors. For more on the event's design, you can view a livestream presentation by the creators here.
In Huntington Beach, the Russel Fischer Express Car Wash can give you the creepiest car wash of your life. For twenty dollars, your car will be washed by a host of creepy creatures that will corner you at every window, amidst flashing lights and terrifying tunes. Take a look at this spooky sneak peek.
On the big day, the CDC recommends keeping gatherings small and properly distanced, and masks should be worn. With just a little creativity, you can transform your mask into a freaky accessory for your costume. This costume guide by Pancake and Pepper offers a wide selection of mask/costume combos for you and your family to try out this year.
The CDC reminds us to celebrate the holiday responsibly, but that Covid doesn't have to put a damper on the fun.