A taste of theme parks
Knott's Berry Farm new food and beverage event gives theme park lovers a taste of what they have been missing during the 6 month closure.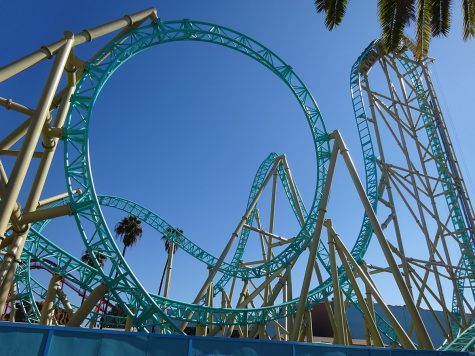 Headless Meatball Sandwich, Graveyard Funnel Cake, and Hocus Pocus Float don't sound like the typical Knotts Scary Farm experience. Knott's recently created a creative food focused event in place of its traditional scare fest. "Taste of Fall-O-Ween" is a way for theme park lovers to safely get a taste of their favorite theme park.
The Taste of Fall-O-Ween event offers over 50 food and drink items scattered in booths throughout the whole park, while keeping rides and shows closed down. The event will run on select dates from September 25 through November 1. Currently, Knott's is holding a "Taste of Knott's" event that offers five entrees or drinks for $30.
Theme parks and their die hard fans eagerly await their reopening, while pressuring Gov. Newsom to make the call. Buena park took a hard hit during the closure because tourism is a large part of its economy
"Knott's Berry Farm is the largest employer in our city,"  said Fred Smith, Mayor of Buena Park.
Without the park bringing in visitors from near and far, the surrounding hotels, restaurants, and businesses are suffering as well.
The mayors of Anaheim and Garden Grove joined Smith to meet with Gov. Newsom to approve the reopening aligned with Covid-19 guidelines. Southern California theme parks are using theme parks all over the country that have reopened as a model. Disney, Universal, Six Flags, and more have opened in various states throughout the US and have seen no Covid-19 outbreaks.
"I'm confident that Knott's Berry Farm and Disneyland and other California theme parks can also do the same," Smith said.
In this unprecedented time, it is all about coming up with new ideas and following the new normal of wearing masks, socially distancing, and more sanitization. The Taste of Knotts is a good start to the reopening of theme parks. Other fun fall activities in place of theme parks are all around, it's just about thinking outside the box. Click here for a map of SoCal's favorite fall spots.