Community of the club
Senior Leslie Lugo found a passion for community outreach and working with kids while working her way to the role of RSM Boys and Girls Club Keystone President.
The Boys and Girls Club of America is a non-profit organization that provides a safe place for kids to hangout. With over 4,700 locations around America, The Club not only serves kids, but teens too. The Keystone Program gives teens and young adults the opportunity to succeed academically, explore possible careers, and serve their community.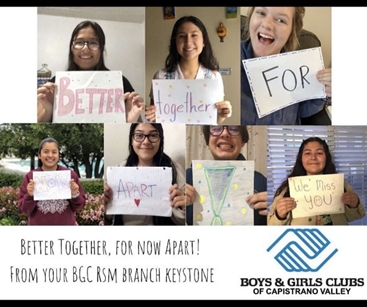 Senior Leslie Lugo has been a member since fifth grade, but became a volunteer when she got older.
"I fell in love with volunteering and all the community events that [The Club] did," Lugo said.
After years of helping out at events and mentoring kids, she eventually secured the role of Keystone President. Lugo helps run community events for teens such as career days, yoga nights,  and community outreach.
Along with this, they also help out with the kids. Lugo details that they create activities for the kids and put on events such as movie days. Other than the organized events, she explains the importance of just being there for the kids.
"We take them outside to get active, and talk to them, and learn about their days, and everything that's going on with their life," Lugo said.
Lugo learned how valuable The Club is from working with kids and teens in the community every day.
"It has really made me open my eyes and realize that I'm a person who really values community and relationships with people," Lugo said.
Although The Club stopped in-person activities due to COVID-19, Lugo and her Keystone team have put on virtual events. She explained that it is very important for her and for the kids to continue meeting during these difficult times.
"It has really made me believe that we need strong relationships to get through life," Lugo said.
Lugo believes in the mission of the Boys and Girls Club and hopes to see it grow in her community. The current RSM building is a small space and Lugo has her concerns about what that means for the kids.
"Since the space is so small, we have so many kids on the waitlist," Lugo said. "It's really hard because so many kids want to come here but the space is limited."
Lugo hopes to return to The Club soon as a staff member and  plans to continue here for as long as possible. Moving forward, Lugo wants to help the kids improve their lives and watch the organization grow to help even more.