Unprecedented performance for unprecedented times
The best of the music industry shows off their talent from afar at the 2020 VMAs.
Amidst a pandemic MTV somehow made a performance driven award show without a crowd of thousands cheering for their favorite artists. As it is still illegal to assemble live audiences in New York City, Keke Palmer had a large weight on her shoulders hosting the 2020 VMAs. She told jokes, performed skits, kept the energy up, and the show simply moving along, all while staring into a vast room of just a few cameras and A-list celebrity announcers.
The VMAs would not be complete without live performances and artists took this opportunity to raise the bar on what could be done. Live performances somehow merged with music videos, and no two were alike. Viewers saw K-Pop group BTS dancing in front of a wild assortment of greenscreen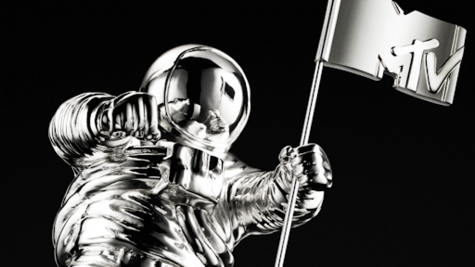 backdrops, to The Weekend signing live atop an actual skyscraper in the new neighborhood of Hudson Yards.
Yet with any VMA show there is always an artist who outperforms the rest and this year it was Lady Gaga. After winning Artist of the Year, Song of the Year (Rain on Me), Best Collaboration (Rain on Me), and Best Cinematography (Rain on Me), she received the Tricon Award basically inducting her into the VMA hall of fame.
Overall, the night was a success. Pre-recorded means pre-vetted and there were no surprise moments of clashing artists or production failures. Once again the music industry never fails to adapt to changing times, and we cannot wait to see how other award shows do the same.