Keeping off the coronavirus
As students adjust to the sudden changes caused by COVID-19, non-athletes share how they are able to stay in shape during quarantine.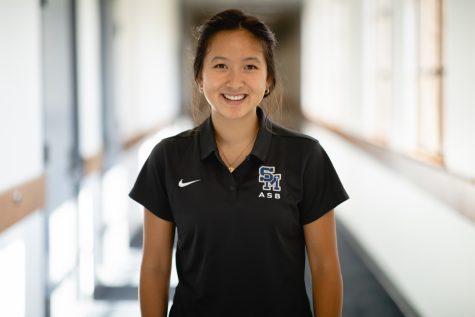 More stories from Madison Clark
It is no question that the shift from an everyday busy schedule to being forced into quarantine is a major adjustment for everyone. Without school, open gyms, and in many cases, work, students that are not usually athletes are finding that it is becoming increasingly more difficult to stay in shape at home. As the COVID-19 crisis is constantly changing, students are forced to become creative in how they can stay active.
With the extra free time and beautiful weather, many are safely going out for outdoor activities and runs. These outdoor activities are not only a way to have a feeling of productivity, but provide a great opportunity for family bonding during such an uncertain time.
"I go on walks every day with my dad at 7 am to get some fresh air and get out of the house! I also try to wake up early on the weekends so I can feel productive and not lie in bed all day" said senior Amanda Newman.
While many students still work at jobs that are considered "essential" these individuals are also finding that work is a great way to stay active.
"I've gone on a couple of hikes and I've been working a lot so I'm choosing to do things that are on my feet" said senior, Christina Lewandowski.
Although it is difficult for some to head outside during quarantine, students are also finding that online methods of exercise, such as home work out videos have proven effective. Even though it is not the same experience as an in-person class, virtual workouts are a way for the community to still stay connected.
"I've been trying to stay active by dancing and taking classes online and doing Wii sports and just dance" said senior, Laura Johnstone.
For non-athletes who are used to heading to a yoga studio, spin class, or a gym, the sudden switch to online workouts is a huge adjustment. These students are finding that at home yoga videos or work out challenges, such as the infamous Chloe Ting workouts, is not only a great way to stay active but a great way to cure boredom.
With everyone going through a difficult time together, staying connected is more important now than ever. Whether it's a virtual workout with friends, a safe work environment, or a socially distant hike, students have become creative on how they can find the motivation to stay active.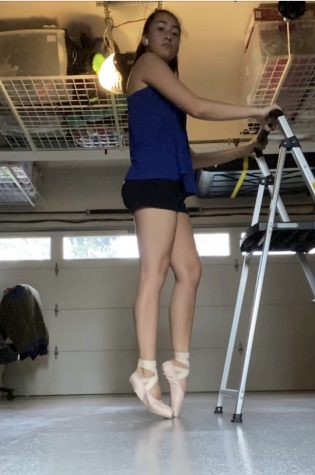 Leave a Comment