Pros and cons of online learning
The highs and the lows of online learning during the quarantine.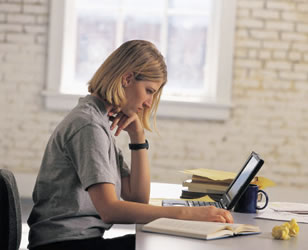 At one point or another, every student wishes that they could forget about school and live in a never-ending summer break. With online learning, it's easier to feel like you're on a vacation rather than in school.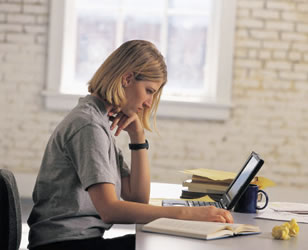 Instead of waking up before the sun rises to get to school on time, you can make yourself a nice breakfast and enjoy the morning, or just sleep-in until you need to be online for class.
When the idea of online school was first proposed, many of us imagined watching our teachers on our computer screens for the duration of the period. Fortunately, some teachers have chosen to stick with the traditional methods, Learning Portal and OneNote, to assign homework and prepare for assessments. Not having to meet with every class frees up a lot more time to study for other classes or catch up on work.
Although some teachers have chosen not to teach via video call, others use it on a regular basis. To make-up for the lack of face-to-face teaching, some teachers rely on class video calls to lecture. This allows teachers to explain the topic rather than pasting the information for students to review individually, bringing back the feel of a classroom setting.
While there are many benefits to online learning, there are several drawbacks as well. For example, to make-up for the lack of hands-on learning and (at least in some cases) classroom lectures, teachers assign more homework than they would in the normal school setting. With multiple teachers assigning more homework, the workload piles up. This extra work makes it difficult to find a balance between home life and school life.
Online learning has many more obstacles like communicating with teachers and classmates. Instead of being able to ask your teacher a question on the spot, we now must resort to e-mail or message on Microsoft Teams, which can take longer and isn't as helpful as having your teacher fully explain.
Considering everything, we are fortunate to have the technology that we do so we may continue learning and finish out the schoolyear. All of the SMCHS teachers are doing their absolute best to help every student succeed during this difficult times.