A New Season of Christmas Entertainment
This Christmas offers a new selection of show and movies for all interests and ages.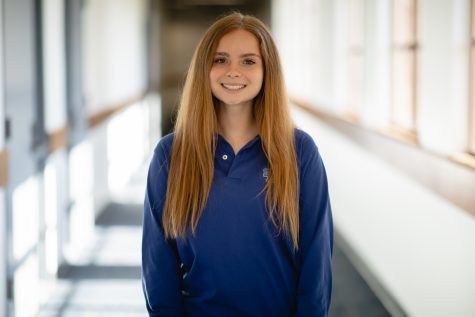 More stories from Giulia Henshaw
Not only does Christmas mean a break from school and time with family and friends, it means a new selection of Christmas movies and shows to choose from. Whether it be on the big screen at movie theaters or on local television stations, the abundance of options continue to get greater.
This year, Netflix alone released seven new holiday themed movies and one show. Some of the releases are typical movies like "A Cinderella Story" with a holiday test, but others are new to the entertainment industry.
A show that popped up on Netflix's recommended list was "Merry Happy Whatever". The show features actresses like Bridgit Mendler and Ashley Tisdale, and tells the story of what happens to a family when one of the daughters brings her boyfriend home for the holidays. The show is eight episodes of around 30 minute episodes.
Some of the new Christmas movies that are going to be shown in the movie theaters are "Noelle", "Klaus", and "Black Christmas", and "Last Christmas". This year there is a wide selection of holiday movies, whether is be a classic Disney movie like "Noelle", a horror movie like "Black Christmas".
"Noelle" takes a different look on the classic Santa story as it revolves around his daughter, Noelle, who is played by Anna Kendrick. In the movie, Noelle is forced to take over her father's job and deliver presents to children all over the world. Not only can the movie be viewed in cinema, but it can also be viewed on the Disney Plus app.
For a more scary take on the holiday season, there is "Black Christmas", a horror movie that follow the lives of a group of teenage girls who are being stalked by a murderer during their Christmas break. This movie is intended for more mature audiences aged 13 or older.
This holiday season offers a new spread of Christmas movies and show that can viewed with people's loved ones. For nights out or at home, there are many opportunities to experience new Christmas movies that help celebrate the holidays.
Leave a Comment