Jillyan Canaveral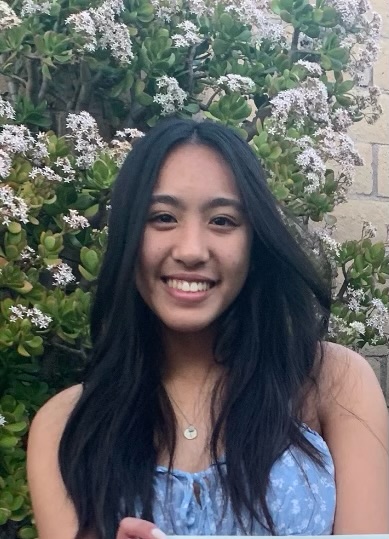 "I am involved in several clubs on campus, like Engineering Club and Science Club. I'm also a full IB diploma candidate and part of the visual arts program. My favorite part about the SM community is probably the school spirit. We're very active in participation, whether it's spirit weeks or the Eagle's Nest during football games. We're most hyped ones there.
Drawing with Mr. Gardea in freshman year was one of my favorite classes that I've ever taken. Over the course of high school, I could really tell the difference between my freshman year projects versus now, in terms of the composition and color theory.
The arts community is great, it's really nice and supportive. We have NAHS, where we can expand our knowledge of the arts and share our talents with others. Before freshman year I was always into art, but SM art classes really took it to the next level and exposed me to art professionals.
I really like all of my classes to be honest, but my favorite one is probably Physics HL 2 with Mr. Huerta. It's my second year with Mr. Huerta, our class is really small too. I like the environment and the people there. We've been doing experiments, and we're going to do quite a few in the next week. For example, exploring electricity—I don't really know what it's called—but it's like the ball, and then you touch the ball and then you get shocked…there are videos on that. But yeah, I think we're going to hold hands and get shocked together." – Jillyan Canaveral, '23