MUN crushes LAIMUNZ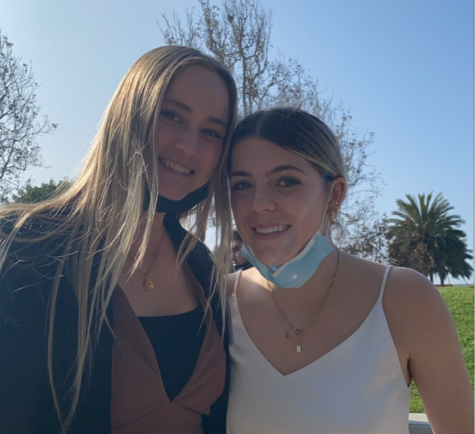 On the weekend of December 4th, Model United Nations traveled north to Mira Costa to participate in LAIMUNZ. Morgan Davies, Senior, and Ashley Prentice, Senior, competed together in a dual delegate committee. Davies and Prentice have participated in MUN since they were freshmen.
"MUN has been a huge part of my high school experience, and it has taught me life skills and prepared me for professional situations in the future," Davies said.
Davies and Prentice have worked together in the past during sophomore year, and Davies was excited to work together again.
"Ashley is a great partner to have. It is really nice to be able to work together and collaborate with one another during the conference," Davies said.
Davies and Prentice achieved much success during the two-day conference and spent much time preparing in advance.
"We represented Chile, and we both did much research on the company," Davies said. "We felt confident and prepared for the conference."
At the end of the conference, the award ceremony rewarded Davies and Prentice for all of their hard work and dedication.
"We wont best delegate in our committee, which is the highest award that you can get in your committee, and there is only one given out per committee," Davies said.
Santa Margarita also achieved much success as a whole school at LAIMUNZ. They took home the trophy of best small delegation.