Tips for staying motivated
2 months into the school year is plenty of time for our motivation to go down the drain.  Here are 5 tips that can help you refocus for the rest of the school year.
Set Realistic Goals
Do you ever wake up one morning and say you are going to accomplish the impossible only to get nothing done?  When we make our tasks unrealistic, we do not feel like completing them and procrastinate because starting it feels too stressed. However, when you make your goals reasonable, you do not feel the weight of an entire assignment.  Setting an assignment up into time intervals, we feel less pressure and end up performing better.
Change up your routine
Going to school from 8-2 every day with extracurriculars sometimes feels like a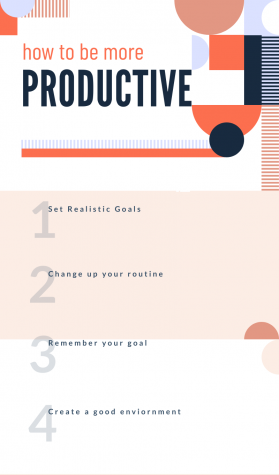 redundant and never-ending cycle. We lose motivation when we live life the same way every day. That is why it's important to change up your routine every now and then. From adding a morning walk to your routine or including extra relaxation time, the possibilities are endless.
Remember your goal
It can be hard to remember why we put so much effort into our education, sport, skill, etc. every day. However, we need to look at the grand scheme of things. Whether our motivation is getting into a good college or being a professional athlete, our ideal futures can ground us in the present and rejuvenate our efforts.
Create a good environment
It can be very hard to stay focused in an environment that is unclean, rowdy, and noisy. For me, my environment is truly a reflection of my state of mind: an unclean room is a signal of an unorganized mind. Experiment at coffee shops, libraries, or areas in your house to see which area you work best at.