Turkey Bowl tradition
Each year on Thanksgiving morning, a group of local teens gather to watch and play football together.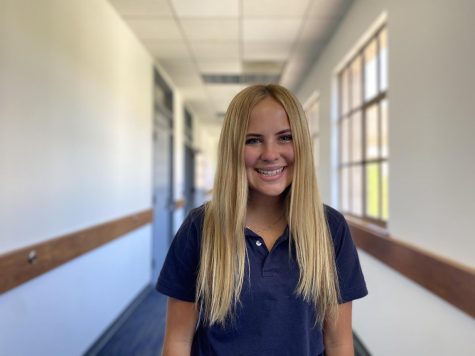 More stories from Maddy Sherwood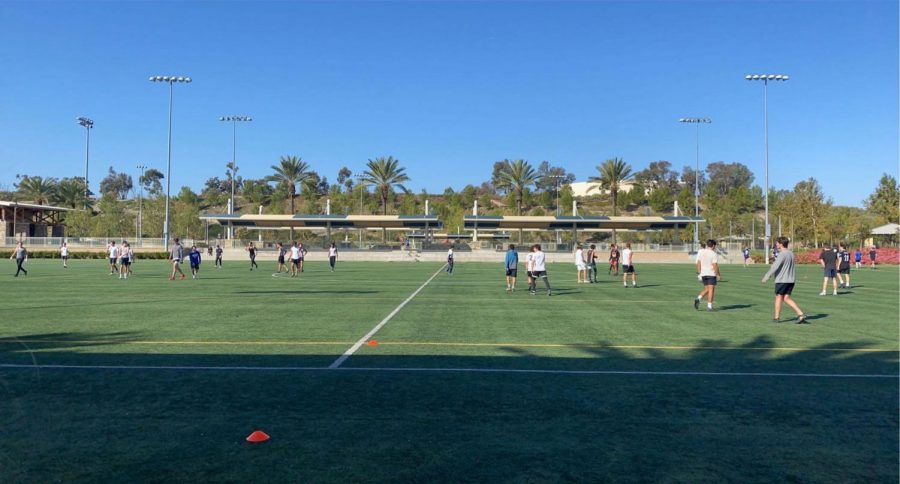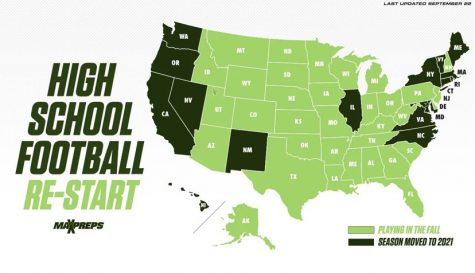 Early Thanksgiving morning, high school students are grateful for football, and especially thankful for each other. Teens from OC high schools meet up at Lake Forest Sports Park for a friendly football game.
"The Turkey Bowl was a seven on seven football tournament organized by senior, Aldo Ruiz Ortiz, with multiple teams of eight players. Each team got to play at least four games," said senior varsity football player, Tyler Wetmore.
Last Thanksgiving, the Turkey Bowl tradition began and had a huge turnout. From soccer to baseball to basketball to hockey to football players, the Turkey Bowl everyone becomes involved and active. Especially this year, the Turkey Bowl was the perfect way to bring students together.
"I enjoyed being able to see all of my friends and people from school. Not being able to see everyone has been sad, so being able to see everyone for the first time in a while was great," Wetmore said.
Everyone not only misses each other, but also high school football. Since CA health authorities pushed back the high school football seasons, students enjoyed finally having a game.
"Due to our delayed season, being able to play some kind of football was super fun and great to play against all my friends," Wetmore said.
In addition to many students playing on Thanksgiving morning, several also came out to watch the Turkey Bowl. The fans have genuinely missed Friday night lights just as much as the players have. Senior, Olivia Orsini, attended and watched the Turkey Bowl.
"As a song leader, I miss football season so much because I miss cheering on the sidelines for our boys," Orsini said. "Getting to watch a game again was so exciting because everyone loves a friendly game of football!"
Throughout California, many high schoolers are looking forward to the upcoming football season. From the players to the coaches to the fans, all expectantly await the delayed season. In the meantime, events like the Turkey Bowl make waiting a little bit better.
"After coming home from the Turkey Bowl, my heart was so full to see everyone be together and play some football on Thanksgiving!" Orsini said. "Since our senior year looks different this year, I love seeing us trying to make the most of it!
Leave a Comment