Bringing in the christmas season
Seasonal lights return yet again to Dana Point Harbor.
Another year of lights, warmth, and Christmas cheer fills Dana Point Harbor this winter season. Every year, cities line their streets with fun seasonal banners and the occasional light-wrapped tree. Dana Point goes above and beyond the rest.
To start, all major intersections have each and every tree tightly wrapped with simple lights. Ones representing icicles hang from the branches leaning over the sidewalks. Once you reach the harbor, you will see a large inviting sign reading Happy Harbor Days. The classic whale made of differing blues sitting adjacent.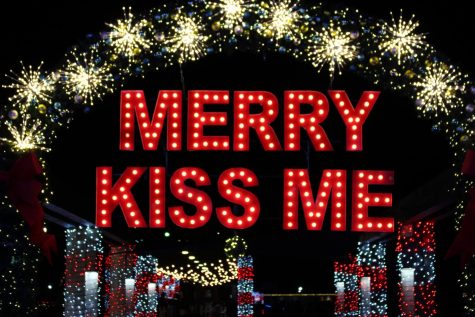 However, all credit is due to local Dana Point father and CEO of Shine Illumination, Bruce Brenon. Brenon designs the harbor lights each year with new figures and animals, all while keeping beloved classics. This year, a team of 20 took Brenon's vision and made it a winter wonderland reality. The light count totals at more than 662,000 lights, with even more to come along the harbor's outer island according to the Orange County Register.
"I really love going to the harbor every year to see the lights. It has even become a tradition with me and my friends," said senior Savannah Jimenez. "It is always so fun seeing everyone so happy and all the kids running around, and is definitely much needed joy in such trying times."
From kissing under the 'Merry Kiss Me' mistletoe, to taking a romantic walk along the tree lined sidewalks, or simply enjoying the Christmas spirit with friends, the harbor truly creates a winter like paradise right in the heart of our community.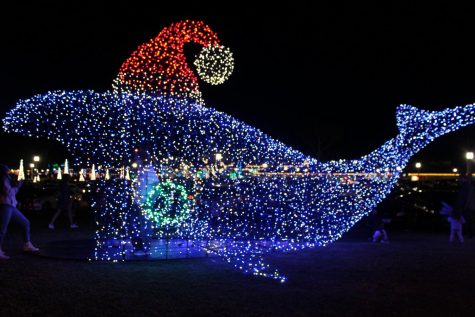 For those wishing to enjoy the lights themselves, insert 34555 Golden Lantern St into maps (https://goo.gl/maps/nV6agCbpSczyhGJd6) and park anywhere you wish; it's free! The lights will continue to run from dusk to dawn until January 3rd, 2021.