Welcoming the season
As the leaves begin to fall and the weather starts to cool, it is important to remember what makes fall so special.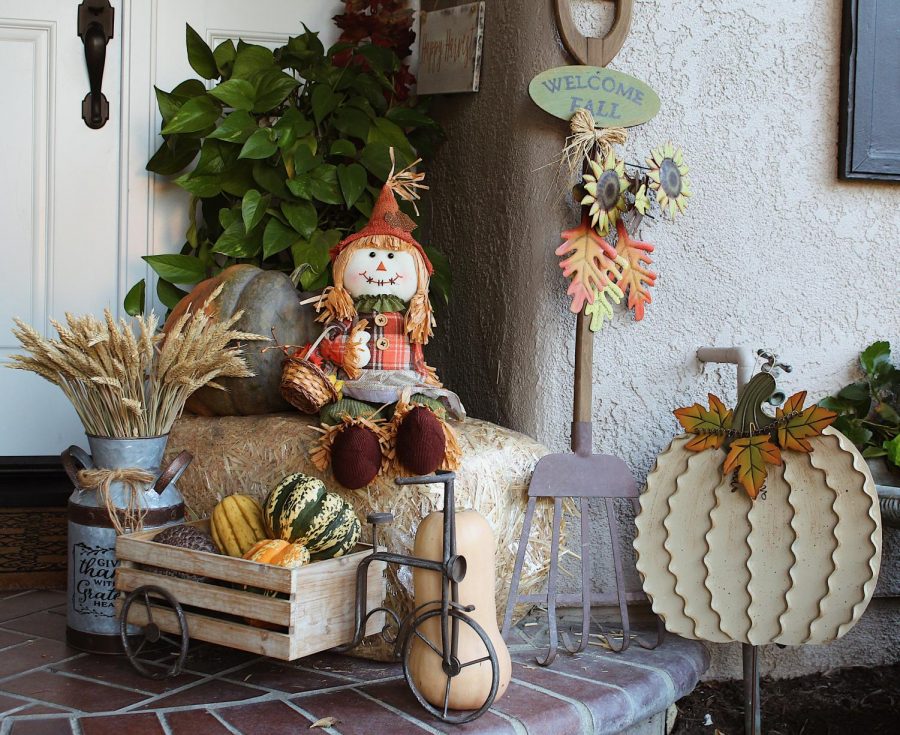 You step outside into the cool crisp air. As you take a deep breath, you realize that you can finally go about your day without having to lather loads of sunscreen onto your face. Pumpkins, sweaters, leaves, blankets, coffee, friends and family are all words that come to mind when you think of fall.
Fall is undeniably the best time of the year. This season is peaceful and enjoyable, compared to the hustle and bustle of Spring and Summer and winter's chilly weather. Junior, Brooke Cressy is ready to embrace this season as she shares what she looks forward to the most.
"The transition from summer to fall is super exciting to begin with," junior Brooke Cressy said, "I love how the leaves begin to change colors, weather starts to cool, and all of the delicious seasonal food items."
These aspects of the season are very exciting to many people, and are what they look forward to every year. This is a time for everyone to appreciate others and spend time with the ones you love most. Cressy enjoys her family's thanksgiving traditions as well as fun gatherings with her friends.
"I love to carve pumpkins with my friends that's always fun," Cressy said. "During thanksgiving my family makes a huge meal for all my cousins and I always enjoy our time together."
The theme of gratitude, warmth, and emergence of good food is a necessity every year during the fall. For many, including Cressy, an ideal fall day comes with rainfall, a warm blanket, and hot cocoa.
"Coming home from school on a fall day is the best feeling, because I immediately get into comfy clothes and enjoy the rest of my afternoon," said Cressy.
This fall it is time to set your worries and fears aside and take the time to enjoy this beautiful season. Also, it is important to spend time with the ones you love most because that's that fall is all about!