Running Far
Sophia VonGierke shares her experience of running marathons.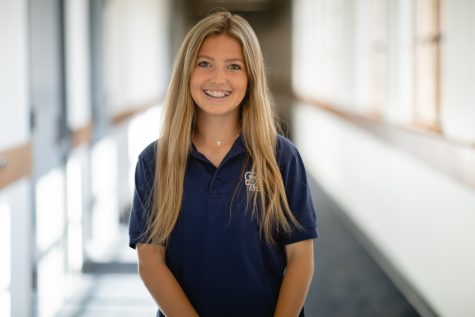 More stories from Bella Scarano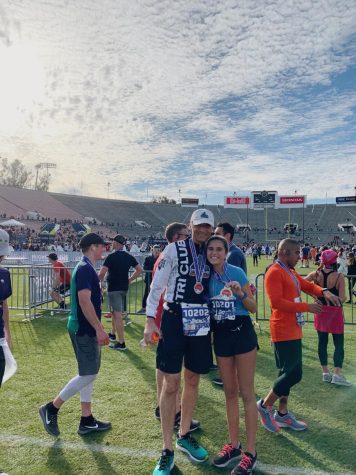 Running is physically and mentally a challenging sport, especially when running long distances. For Freshman, Sophia VonGierke, running long distances is something she has been doing since the age of seven. At 11 years old she ran her first half marathon and her first full marathon at the age of 12. Since then she has run eight half marathons and two full marathons. The most recent half marathon she ran in January holds her personal record of 1:55 and a 4:20 full marathon record ran at the LA Marathon.
She trained for the marathons at her middle school which had a specific plan of 5-6 miles on Tuesdays and Thursdays with longs run being 7-8 miles on Saturdays. She joined the cross country team in which the training helped prepare her for these races. These half and full marathons have also improved her mentality when running cross country races.
"I'm noticing with cross country training it's just making me faster so that's a good thing. During cross country, if there's a hill or something. I'll tell myself, I like did half on the Great Wall so I can run up this hill" VonGierke said.
Marathons are mentally challenging and the hardest part for VonGierke is the halfway point. Luckily for her, she becomes a faster father into the race. At mile 20 majority of runner hit a wall of exhaustion but not for VonGierke.
"I just had the most fun there because everyone else is like going slower and then you're kind of just picking up and passing them all," said VonGierke.
VonGierke runs all of her races with her dad. If she starts to fall behind he will go ahead which will motivate her to keep going. Throughout the race, she becomes frustrated because it is so challenging but crossing the finish line makes it all worth it.
"When you're done, it's like the ultimate runner's high and you want to do another one," said VonGierke.
Since running long distances takes awhile it is sometimes difficult to find that motivation to keep running. VonGierke used to write quotes down but she realized that was not helping. Your mind if controlling your body so listening to positive thoughts helps motivate and push harder.
"I keep telling myself that you're going to have to finish, you're not going to just quit were you so just keep going," said VonGierke.
VonGierke's future plans have changed due to the COVID-19 but this motivates her to create new goals for herself. With her not being able to complete her goal of doing 10 half marathons before she turns 15, she developed a new goal of doing 15 half marathons before she turns 16.
After running such a long distance the feeling of accomplishment creates runners high. The strength VonGierke has gained mentally and physically encourages her to push herself in all aspects of life.
"Just knowing that I've done like a marathon and most people haven't really done that. You can feel like you can do a lot of other stuff and it just kind of motivates me for everything else" said VonGierke.
Leave a Comment