Running into a new season
New long distance coach, Martin Dugard, is ready to get started on the season.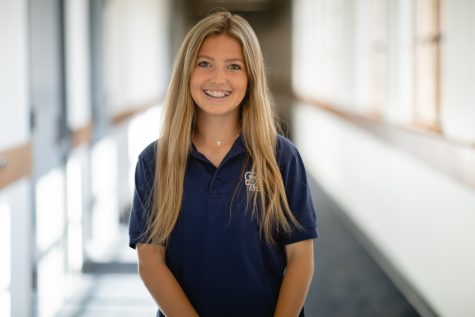 More stories from Bella Scarano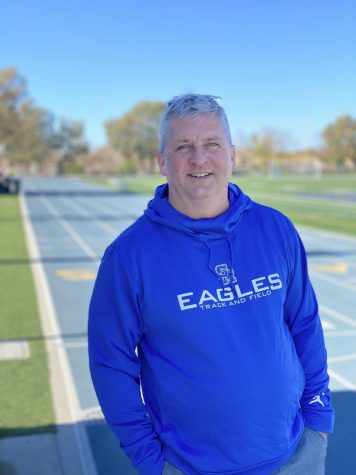 As the track season begins new changes come await distance runners. Distance coach, Martin Dugard has taken up the opportunity to be the assistant coach for the distance track team.
He has been involved with running for many years now competing as a distance runner throughout high school and college. After college, he ran in marathons, triathlons and adventure races, which influenced him to coach distance running.
"When my kids were in little league in soccer I coached them, but I always wanted to be a distance coach. When my son started going to JSerra, they were looking for a cross country coach in 2005, and I took the job and I've been coaching ever since," said Dugard.
When the time came for Dugard to leave JSerra, he accepted the new position at SMCHS right away. As the director of Track and Field, Sean Zeitler was extremely positive about the program when talking to Dugard.
"I didn't have any second thoughts about it because they are great guys and I was looking forward to working with them and ever since I've been here everybody has been nice" Dugard said.
Coming into the season, Dugard was nervous since having only coached at one other school, but it was a quick progression from the welcoming community. Living in Rancho Santa Margarita also made the change easier since driving to SMCHS is an easier and closer journey than San Juan Capistrano.
"I was amazed at how welcoming everybody was and how quickly I made the transition, Dugard said. "It was really based upon all the hospitality I received when I came in."
For distance runner Kendall Saeger, converting to a new coach was a matter of adapting. The team is starting out the season doing things they haven't done in the past and have seen some improvements to their running abilities. Something new that Dugard created is "take your medicine Monday's", which is a tough, long and fast workout on the track.
"I think the Monday workouts have made us so much stronger and I hope my "medicine" is working, so I guess we will find out as the season goes on," said Saeger.
The season has been successful for Saeger and the other runners, as it began with a strong meet at the Eagle Invite. Having a new coach has created many changes, for example, the team does ladder drills in order to become more dynamic athletes and improve coordination. Saeger hopes these new drills will help the girls team achieve success this year.
"On the girls side, we want to get that team title for the sixth time in a row, and I feel like we have a lot of really strong returners, so I feel like as a team we are looking pretty good," Saeger said.
Dugard's goals for the track season consist of getting his top athletes into CIF and even to State. The biggest difference he notices between JSerra and SMCHS is the team mindset.
"Everybody just seems more committed and more focused from an athletic point of view on building a championship mentality and I love that," Dugard said.
Leave a Comment