SM's Future College Water Polo Athletes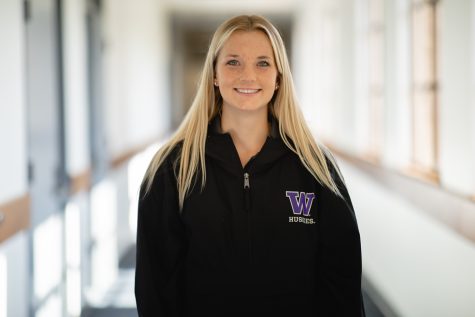 More stories from Megan Plocher
College athletics is very competitive and takes a lot of determination and skill to continue playing at a collegiate level. SM Eagles, Mara Loughlin, Caroline Christl, Kori Bento, and Savannah Burns all committed to play college water polo at prestigious schools around California. These students will be continuing their athletic careers at University's such California Berkeley, San Diego State University, and UCSB.
"I committed on September 22nd to play water polo at the university of California Berkeley." said senior Mara Loughlin. "It feels super exciting to be committed and it is an honor to be attending such a prestigious university."
These girls have been playing the sport for years and there hard work has finally payed off. It required hours of early morning practices and weight training.
"I have been playing with my club since I was 11. My club (SET) plays at the highest level and my 16 under team won the junior Olympics which gave me a lot of exposure to college coaches." said Loughlin. "Almost our entire high school team plays for set and we are able to combine our skills from there which helped us win the CIF championship last year."
Loughlin was not the only one from her team to commit to California Berkley, Caroline Christl is also committed to Cal. On top of being a Varsity Athlete, these girls have been able to balance school and maintain high GPAs.
"In July of 2019 I committed to University of California Berkeley to play Division 1 water polo.." said Caroline Christl. " This is something I have pursued and worked hard for since I was 12. I am excited that the commitment I have made for the passed years has payed off and I get to go to an amazing school and continue playing the sport I love with talented coaches and teammates."
The most difficult part of college recruiting is learning what colleges look for in athletes. This process can be very stressful for the athletes, but our SM girls know how to handle these conditions.
"I verbally committed over the phone in October to play water polo for San Diego State University." said Senior Kori Bento. "Once I committed it took a ton of stress off of me and I couldn't be more excited for what comes next. The whole process started September first (2018), so its been over a year of narrowing down schools and talking to coaches. Its all about showing the schools you're interested as well as your athletic and academic skill".
Our SM water polo team clearly prepares our students for the collegiate level.
"I verbally committed at the end of July to play water polo at UCSB" said senior Savannah Burns. "It feels great to be committed to UCSB as it has always been my dream school. I am very excited to play collegiate water polo at such an amazing school".