Dancing their way to first place
The varsity song team takes first place at national competition in Florida.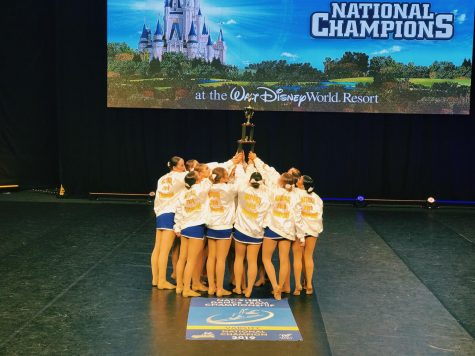 The girls sit on stage, still breathing heavily from their performance. Third place has just been announced. Their hearts race as the second place team receives its trophy. This is it–in less than five seconds, they could be the national champions. And just like that, "SMCHS" is called and the girls jump into the air. The crowd cheers as the team accepts their award, confetti flying everywhere. Finally, their hard work paid off.
Feb. 1 through Feb. 3, the varsity song team traveled to Orlando, Florida, to compete in the Universal Dance Association (UDA) National Dance Team Championship. The competition took place at the ESPN Wide World of Sports. A total of 6,000 competitors participated with all 50 states being represented.
The song team competed in both Small Varsity Pom and Small Varsity Jazz with 87 other competitive dance teams.
"We performed our round-themed pom routine and musical theater jazz routine that we have been constantly practicing all season long," said senior Catherine Nilsen, varsity song team captain. "We were one of 24 teams that made it through to the final round, after advancing on from prelim and semifinal elimination rounds. "
It has been two years since the team last competed at UDA, but they were determined to be one of the top teams in the nation. Sure enough, the team placed first in the competition, making them the 2019 national champions.
"Ecstatic and speechless are understatements," Nilsen said.  "We had been working so hard during practices and regional competitions in preparation for Florida."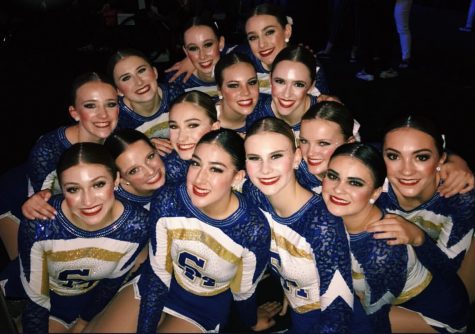 This is the first time that SMCHS has placed first at this competition. The team prevailed over the reigning champions Seton High School and St. Thomas Moore Catholic High School.
Dance requires an incredible amount of teamwork, and these girls have created a bond that grows even stronger on stage.
"While dancing, we depend on one another and feed off each other's energy," Nilsen said. "Our team has established a sisterhood like no other team, and I am forever grateful to be on a part of something that is much bigger than myself."
This competition tested the teams ability to stay calm and confident under pressure, but Nilsen knew that the support behind them was what allowed them to be successful. Their coaches kept them motivated and working hard through various practices before competition.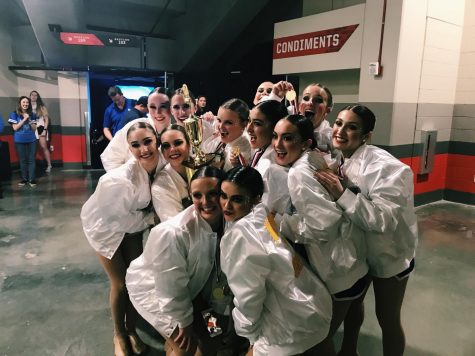 "I will never forget the feeling of running onto the floor knowing my team has my back and also knowing our families and friends were watching us at home," Nilsen said. "It was an honor to compete against the best teams in the country, and this was by far the most memorable trip out of my four years on the Song team."