Readers become leaders
Co-President Ayn Duringer explores the value of Book Club.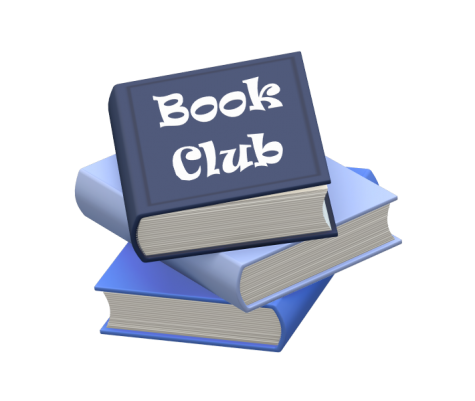 The heart of the monthly meetings of Book Club centers around doughnuts and discussion, where laughter and conversations flow into friendships.
"This club is important to SMCHS because it's a way for people, especially freshmen, to get to know more friends and spend some time discussing books that they really enjoy," said senior Co-President Ayn Duringer.
This is Duringer's fourth year as a member of Book Club and her first year leading it.  She discovered the club freshman year through her love of reading and the suggestion of the club moderator, Mr. Trotter.
"Mr. Trotter has greatly impacted the book club with his book recommendations," said Duringer. "His help is greatly appreciated in organizing and ordering the books, and donating his free-time to host meetings in his classroom."
The club meets once a month and primarily focuses on novels, short stories or poetry new to the majority of members.
"We read anything and everything, and every time we choose a new book, we put it up to a vote and let the club members decide," Duringer said.  "So we've read everything from classic books like Catch-22 to poetry like Milk and Honey."
Often the monthly read affects the reader far beyond the next meeting, as Duringer has personally experienced.
"My favorite book we've read has been Catch-22," Duringer said.  "I really liked the writing style and the story was so different from anything I'd read before."
Throughout Duringer's experiences as a reader inside and outside the club, she has been greatly influenced by the literature she reads and encourages others to expand their book list as well.
"Reading has made me a lot more conscious of different perspectives and the different opinions of people around me," said Duringer.
If you rewrite the lede like this, it's more engaging:  Doughnuts and discussion are the heart of monthly Book Club meetings,  where friendships are formed through laughter and conversation.