New school year, new releases
A list of upcoming albums that are here to prevent the back-to-school blues with their featured tunes.
Betsy Travis, Staff Writer
September 24, 2018
Hang on for a minute...we're trying to find some more stories you might like.
Toward the end of the year, artists work hard to create records that can push them to the top of the charts. Here is a list of the upcoming album launches considered to be the most anticipated releases of the year.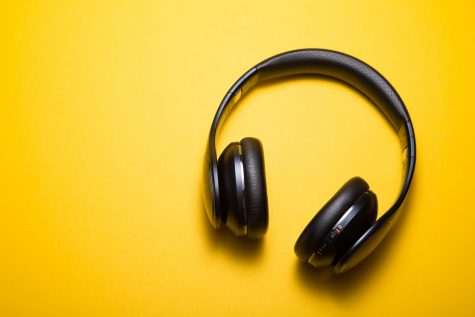 Travis Scott– "ASTROWORLD" (Aug. 3): Said to be the best rap album of the year, Scott's "ASTROWORLD" was an anticipated release for months. And boy, it did not disappoint . Scott's musical creativity is put on display for the world to see in tracks like "Butterfly Effect" and "HOUSTONFORNICATION". The artist also has a number of  collaboration tracks with other star-studded R&B artists such as Stevie Wonder, Frank Ocean and Pharrell Williams on the album. Travis Scott's album delivered many positive reactions, and he remains a big influence to the modern-day rap world.
The Kooks– "Let's Go Sunshine" (Aug. 31): It's been four years since the general public has seen anything  from the British-based group. The band dropped two new tracks off of the new LP: "All the Time" and "No Pressure". These tracks bring out the best of the post-punk revival, beach-rock sound that they have specialized over the years. Headed for publication on the last day of August, "Let's Go Sunshine" will wash away the homework-induced stress students experience at the beginning of the school year.
Paul McCartney– "Egypt Station" (Sept. 7): Coming off of a five-year writing hiatus and another booming world tour, Paul McCartney is set to release his 25th album since separating from the Beatles in 1969. Egypt Station is composed of 16 new tracks that are said to contain more personal meaning than  before. The 76-year-old's newest composition is set for the shelves in early September. "It's always difficult to assess where a brand-new McCartney album will figure into an overall ranking, but that this one will be a good way up the in the top half," said Chaz Lipp, contributor to the Morton Report. With mainly positive reviews,  Sir Paul  accomplishes what he's been doing in the industry for the over 50 years.
Twenty One Pilots– "Trench" (Oct. 5): After dropping off of the planet and into a very quiet break from music, Twenty One Pilot's "Trench" is set for release in the very first week of October. A setlist of 13 songs promises fans plenty of music to fulfill their cravings for new music. After putting out two new tracks off of "Trench", band members Tyler Joseph and Joshua Dun reveal that the music on their new record is "unlike anything they've ever done." An experiment to witness, "Trench" keeps us music lovers awaiting its arrival.
Musicians have mastered the art of anticipation; it's what gives new music big appeal. Music lovers everywhere- no matter the genre- be sure to look out for these upcoming albums; they're all monster releases for each artist.