Sexual assault in Hollywood
The accusations against Harvey Weinstein reveal a history of sexual abuse in Hollywood.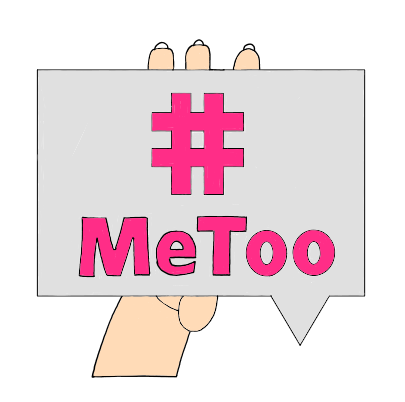 Hang on for a minute...we're trying to find some more stories you might like.
A story in The New York Times detailing the numerous sexual assault allegations made against big-name film producer Harvey Weinstein triggered a snowball effect that has brought to light a history of sexual abuse in Hollywood. Weinstein, who has produced movie hits like "Gangs of New York" and "Shakespeare in Love," has been accused of sexual assault by multiple women both in and out of Hollywood, with some allegations going back decades.
Since Weinstein's alleged sexual abuse surfaced, victims have risen up against stars Kevin Spacey, Ed Westwick, Ben Affleck, Louis C.K. and most recently Melanie Martinez, accusing them of similar crimes.
In an Oct. 29 interview with Buzzfeed News, actor Anthony Rapp accused "House of Cards'" Kevin Spacey of making sexual advances toward him at a Hollywood after party when he was only 14 years old.
"This story has encouraged me to address other things about my life," Spacey said in a Twitter statement made the same day. "I choose now to live as a gay man."
Fellow actor Zachary Quinto blasted Spacey for the statement, claiming he used the LGBTQ community to distract away from the abuse allegations.
"It is deeply sad and troubling that this is how Kevin Spacey has chosen to come out," Quinto said. "Not by standing up as a point of pride — in the light of all his many awards and accomplishments — But as a calculated manipulation to deflect attention from the very serious accusation [made by Rapp]."
Netflix has since removed Spacey from hit show "House of Cards," in which he starred as one of the series' main characters.
Ed Westwick, best known for his role as Chuck Bass on teen-drama "Gossip Girl," has adamantly denied the rape allegations made against him by three separate women, calling their accusations "disheartening" in a November tweet. Fans took to Twitter and Instagram to rush to the actor's defense, calling the allegations "unfair" and "desperate for attention." Some warned to wait for further evidence, while others remarked that if it weren't for the actor's good looks, his alleged sex crimes would be taken just as seriously as Harvey Weinstein's.
Shortly after condemning Weinstein in an interview with the Associated Press, Ben Affleck too came under fire on Nov. 17 after "One Tree Hill" actress Hillarie Burton came forward to accuse the actor of groping her during a 2003 appearance together on MTV. Affleck has since apologized for his "inappropriate" behavior, but not before people took to social media to dredge up similar offenses made by Affleck toward television host Anne-Marie Losique in 2004.
In November, five women accused comedian Louis C.K. of sexual misconduct, claiming he made crude sexual comments after indecently exposing himself to them inside a hotel room. C.K. issued a public apology in a Nov. 9 New York Times report.
"These stories are true," C.K. said. "At the time, I said to myself that what I did was O.K. The power I had over these women is that they admired me. And I wielded that power irresponsibly. I have been remorseful for my actions. I've brought pain to my family, my friends, my children and their mother."
Television networks HBO and FX have distanced themselves from the stand-up comedian, while Netflix has cut off any potential future collaborations with him.
The most recent accusation made against a Hollywood star arose on Dec. 4, when Twitter user Timothy Heller posted a 4-page statement detailing sexual abuse against her by The Voice singer Melanie Martinez. Martinez responded by claiming that Heller "never said no" to "what we chose to do together."
The wave of assault allegations in Hollywood has elected Harvey Weinstein as a sort of harbinger for a greater exposé of the movie industry's long-standing history of sexual abuse. Victims have spoken out against some of the industry's biggest names, inciting a trickle-down effect that has brought to light the abuse that goes on even in what is often depicted as a hub of fame and prosperity.