Strolling to support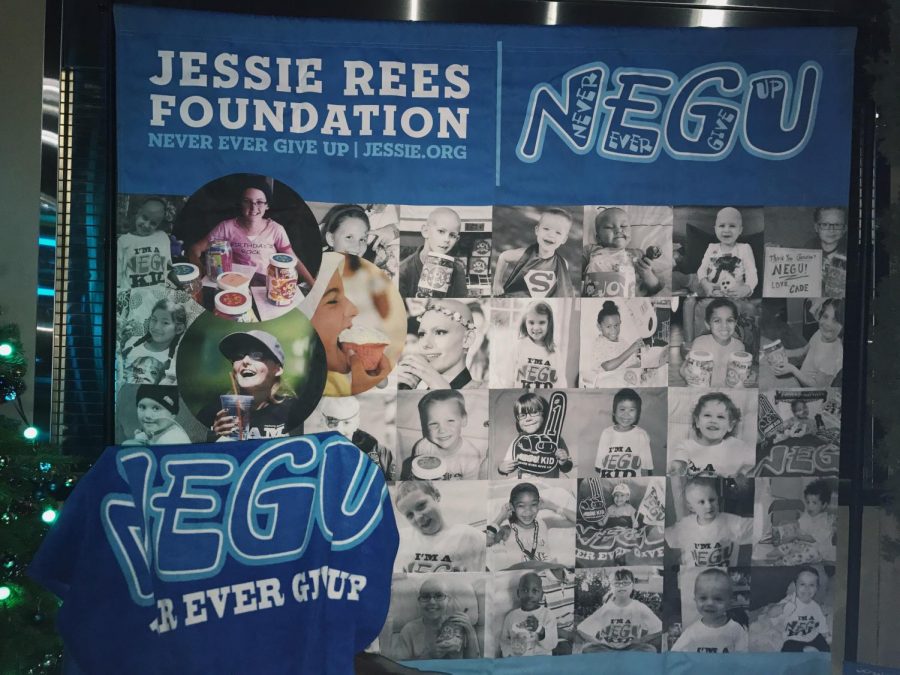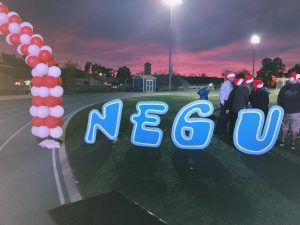 Family members and friends gathered at the SMCHS track on Dec. 10 for the Santa Stroll, a fundraising  event hosted by the Jesse Reese Foundation.  The fundraiser brought awareness and raised money for kids fighting cancer.  Many of the "Courageous Kids", families and supporters dressed up in festive outfits to walk around the track for 46 minutes, signifying the 46 children who are diagnosed with cancer every day.
ASB and Peer Ministry students also took part in the event, making posters for each of the "Courageous Kids".  Senior Rylie Edwards, Andrew Senkowski and Nate Torres were among these students.
"We cheered on the kids and families as they walked around the track," Edwards said.  "We made signs supporting them too."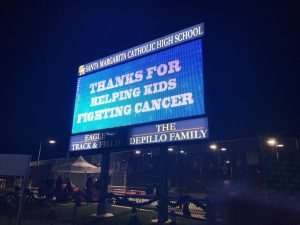 Participants walked as teams or individuals, each supporting the 12 "Courageous Kids" in attendance and the thousands of children battling cancer in hospitals around the country.  Edwards enjoyed being able to participate in such a great cause.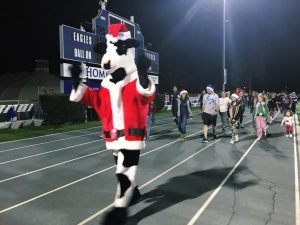 "I loved seeing the smiles on the kids' faces and seeing how excited the parents were to see us cheering them on," Edwards said.
Hot cocoa was served and music played throughout the event.  Whether a participant was a direct cancer survivor, family member or other supporter, funds and awareness were raised in honor of Jesse Reese and her message "Never Ever Give Up".
"It was the least we could do to show [the kids] how important and strong they are," Edwards said.