Operation help a hero
Senior Sidney Ruiz volunteers with Marines and their families at Camp Pendleton.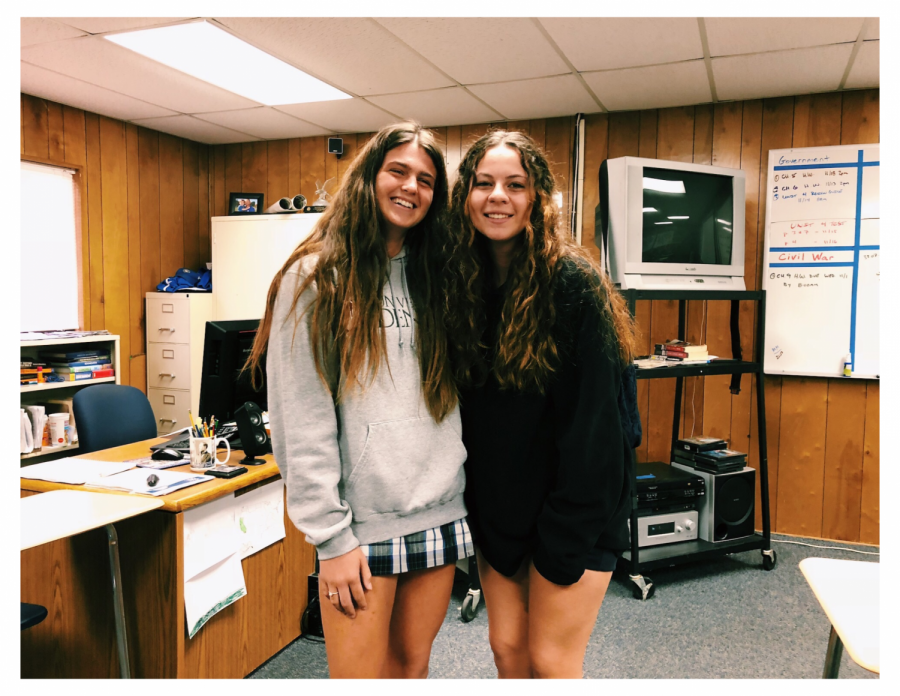 Around 100,000 people live at Camp Pendleton, the West Coast's prominent military base. This population includes Marines, their spouses, and their kids. For many stationed Marines, juggling family and training can be difficult. Operation Help a Hero's mission is to relieve some of the stress of living on base for military personnel and their families through a variety of volunteer-based activities.
"I love to be able to give back to them because of all they have given me," said Operation Help a Hero senior club-runner Sidney Ruiz, who has been involved with the organization since she was six. I [enjoy seeing] the kids and parents since their lives are so stressful and chaotic compared to others."
"Helping a hero" includes babysitting children who live on base (Operation Camp Joy), preparing Marine barracks for their return home (Operation Rack Pack), providing Christmas gifts (Operation Christmas Spirit) and throwing baby showers for military wives.
"Operation Camp Joy is definitely my favorite program," Ruiz said. "I really like taking care of the babies and children."
Sidney's brother, Hayden Ruiz, Class of 2014, volunteered alongside Sidney, their mom, Wendy and father, Rudy during his time at SMCHS. Sidney claims that her motivation for working with Operation Help a Hero is to give military families at least a little bit of relief in their everyday lives.
"It's so rewarding to see them less stressed and not worrying about all the things they need to worry about even if it's just for a second," Sidney said.
Sidney assures that her interest in helping out military families will not dead-end in high school.
"I'll do something else with the military [that involves] helping them out," Sidney said.
For more information on how to get involved with Operation Help a Hero, go to operationhelpahero.org, or contact Sidney Ruiz at [email protected]