HOBY leadership
Sophomores have the opportunity to join the selective leadership program.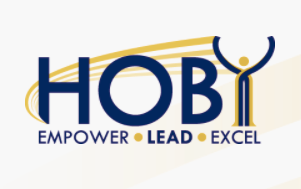 Each year, thousands of students all over the U.S. can join together through the Hugh O'Brian Youth Leadership Program (HOBY). This program was founded in 1958 and has established programs from volunteering to selective leadership.
One of HOBY's goals is to shape high schoolers into community leaders.
"Sophomores are at a point where they are starting to see themselves on campus as future leaders," said college counselor, Alyssa Flynn. "It gives them an opportunity to expand and develop skills to become a leader [through the community] and  so they can put their skills to action."
To be selected for the program, there is a step-by-step process.
"We ask them to write a short reflection or essay about why they are interested in HOBY, [and] how they feel they will benefit from it," Flynn said. "We are limited on the number of sophomores we can send, so we reach out to teachers to get a recommendation of those that are that are submitting essays to find the most interested and applicable students."
When the students are selected to represent their school, they attend a four day camp at Chapman University, sponsored by HOBY, where the sophomores learn, reflect and excel.
"The seminar curriculum is based on the Social Change Model of Leadership and develops leadership from three perspectives: Personal  Leadership, Group Leadership, and Leadership for Society," said the HOBY website.
To learn more about how to apply or more about the program, visit a counselor and or go online on http://www.hoby.org/