Bankruptcy R Us
Toys 'R' Us files for bankruptcy.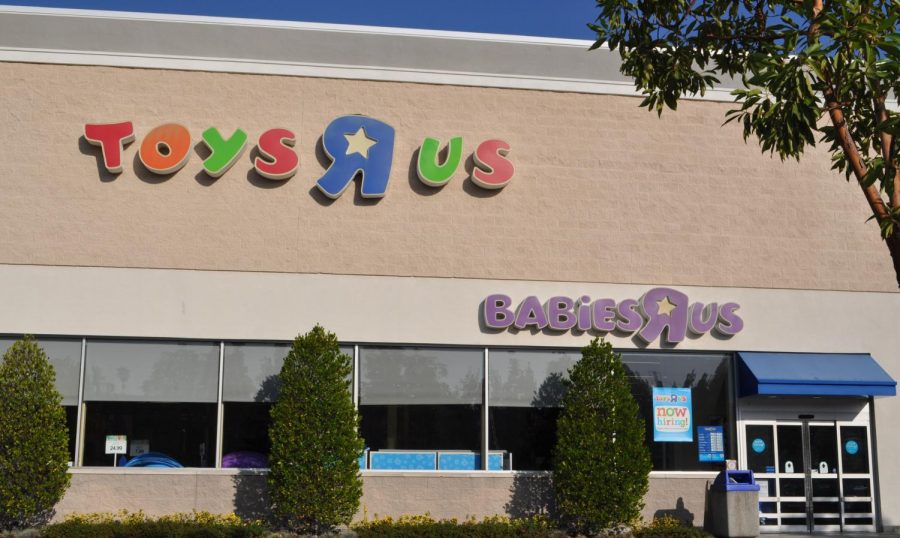 Toys 'R' Us filed a chapter 11 bankruptcy claim Monday, Sept. 18 in a Virginia federal court due to long-term heavy debt. According to the New York Times, the popular toy company has struggled to pay off more than $5 billion in debt for years. Toys 'R' Us will join Gymboree, Payless, True Religion, RadioShack and other big-brand names in their claim for federal monetary protection.
"It is hard to compete with Walmart, Target, and Amazon," said economics teacher David Bellosi. "Between low prices and convenience, why go anywhere else. It is also true that Toys 'R' Us has a large amount of debt from a buy-out a few years back that is prohibiting them from research and development of [new] toys."
Dave Brandon, chairman, and CEO of Toys 'R' Us, assured that the claim is in the best interest for the long-term growth of the company.
"We expect that the financial constraints that have held us back will be addressed in a lasting and effective way," Brandon said in an official statement.
According to the United States Court's website, chapter 11 bankruptcy is a means of financial "reorganization." Filers receive federal help in exchange for following a strict set of legal limitations regarding their financial activity. An automatic stay is a court-appointed period in which any repossessions or judgments by creditors against said the company is suspended; this allows the company time to work out a plan to pay back whatever debts they are held to.
While financial officers and lawyers struggle behind the scenes, in-store operations will go on as usual. Toys 'R' Us has yet to announce any store closures, which benefits its current employees.
"Employees that are with a company in chapter 11 [bankruptcy] will usually continue business as usual; it is only an attempt to restructure debt and lower operating costs," Bellosi said.
According to Retail Dive, chapter 11 bankruptcy is not always a financial death sentence. American Apparel, Eddie Bauer and Wet Seal are a few examples of major companies that have survived chapter 11 bankruptcy.
"Bankruptcy isn't always a bad thing," Bellosi said. "What [companies] are looking for is protection from bill-collectors while they try to restructure their finances. They may be able to come out of bankruptcy with the ability to make profits that will help them become more attractive to investors and consumers alike."
Despite the company's decision to keep stores open, many have expressed their sorrow over the news via social media and, in one case, a handwritten letter to the overseeing judge. According to the New York Times, a nine-year-old named Andrew voiced his opinion to Judge Keith Phillips, warning that any store closures would make kids everywhere "very unhappy."
Toys 'R' Us is one of many U.S. companies that have filed for bankruptcy this year, fueling concerns that the wave of big-name bankruptcies is indicative of a larger economic crisis.
"Economic[s] and business are very cyclical," Bellosi said. "There are always ups and downs in every market. The Federal Government has taken on the role of trying to ease the effects of such things by managing interest rates, increasing spending, and putting regulations in place. That in itself is part of the mixed economic structure of the America[n] economic system."