New year, new bookstore
SMCHS gears up for a new school year with major changes to its bookstore.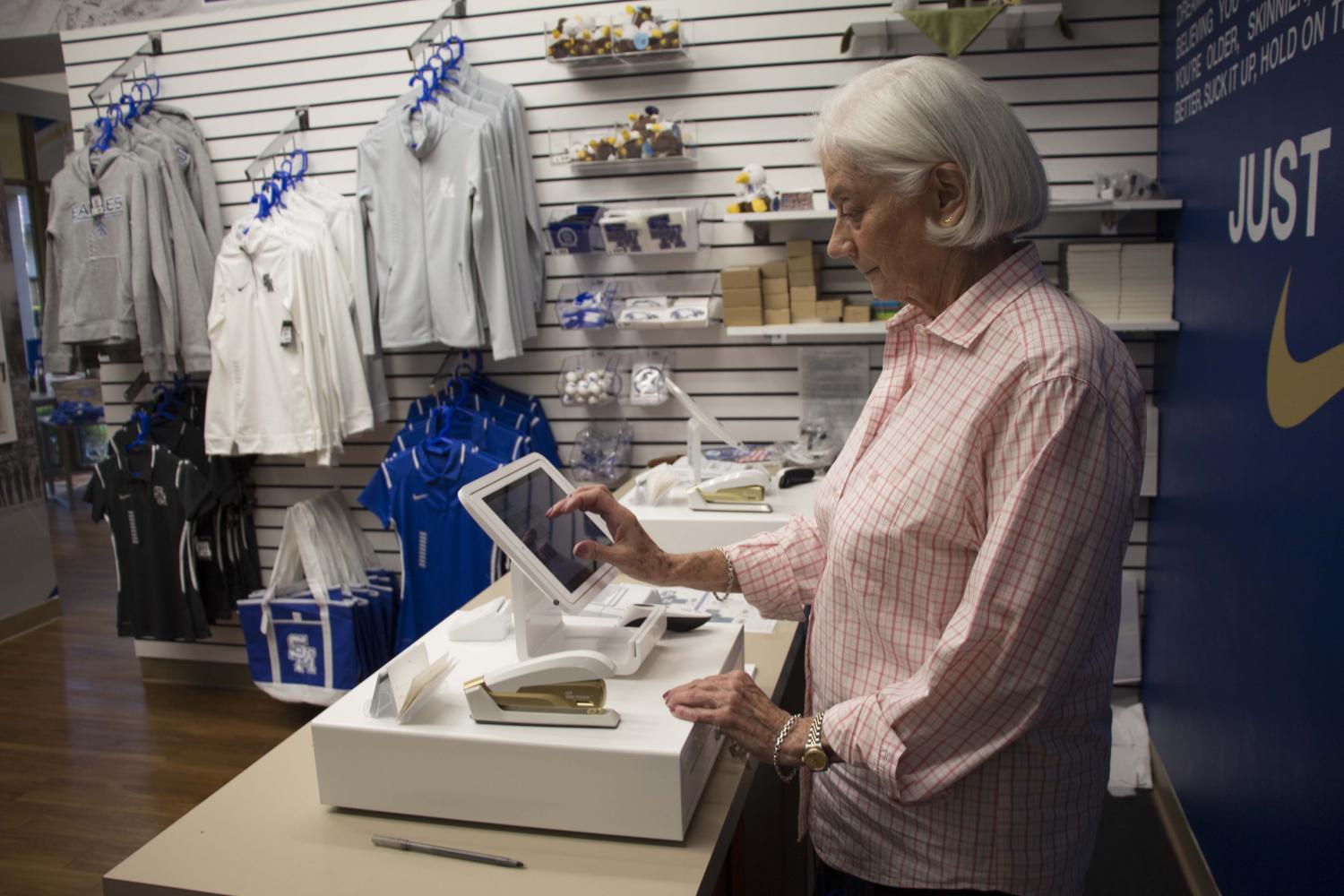 The Eagle bookstore has been a place to purchase school textbooks, uniforms and especially last minute English novels. This year, the school has made some changes.
Sammer Darwazeh, Director of Activities and Coordinator of Digital Productions, explains the main reason why the school decided to remodel the bookstore.
"It was to help the flow of the store; we wanted to make something that was unifying to what the customers were looking for as well as to provide a better experience when you are in the store," Darwazeh said.
He also points out some of the changes the school has made, saying that the bookstore is more like a  college bookstore, where there is a plethora of spirit wear and specific SM accessories, rather than a typical "bookstore".
"We recently signed a partnership agreement with Nike and we now carry many, many, Nike products," Darwazeh said. "We also carry a lot more merchandise items such as coffee mugs and water bottles. We had great stuff before, we are just adding to it."
Darwazeh reveals his next big plans for the store, which will be mostly digital. The next step is launching an online store, where customers are able to buy customized items and have them sent directly to their homes.
Previously, the bookstore was the place to grab school materials such as calculators, flashcards, and styluses. For some students, it was the place to buy uniforms, and just a few students would wait in a long line for textbooks.
Some of those traditions may be gone, some say for the better.
"Although we have some textbooks that are here on the shelf, the majority of the textbooks are now online," Darwazeh said.
Now, a new school year leads to a new Eagle bookstore, filled with Nike and digital efficiency.
P.S. The bookstore will keep selling the English novels for the students in need.