Creating her style
Senior Taylor Gamble use her love for fashion to create an unique IB project
October 20, 2019
When getting dressed in the morning, some people couldn't care less, but for others, the decision between articles of clothing is important and exciting. However, fashion goes far beyond just simply the clothes we decide to wear. Senior Taylor Gamble has been taking her love of fashion and applying it to her school work and passion for art. A simple project for her IB art class has evolved into a hobby and a large part of her future.
Gamble started designing and constructing clothes during her junior year.
"Sometimes I make clothes that I wear myself or I'll make dresses or skirts and have my friends model them and do photoshoots for my IB Art Exhibition or my Parson's application," Gamble said.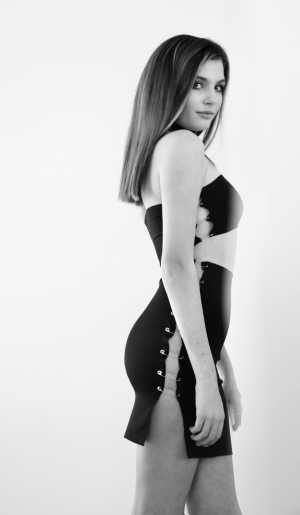 Gamble hopes to make a career out of fashion design, first completing her education at Parson's School of Design in New York city.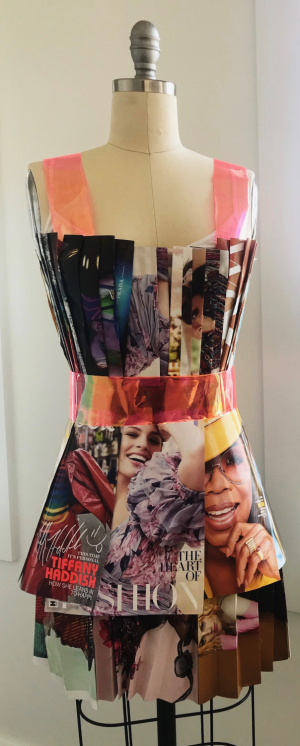 "I don't want to major in Fashion Design, but I want to work in the fashion industry as a Creative Director," Gamble said. "[Creative Directors] set the tone for the seasons and things like that."
Gamble pulls inspiration from many different places. From famous fashion designers to her everyday life, Gamble creates a unique style.
"I find a lot of inspiration from other fashion designers like Versace or Alexander McQueen- a lot of iconic designers," Gamble said. "I take some of their inspiration and I mix it with my own culture and my own age because I feel like a lot of times their designs are not practical for girls that I design for and I like to have it apply to them."
Gamble notes that constructing a design is more exciting than just thinking about it. Putting visions into reality is what she loves the most.
"I love seeing the finished product and seeing people wear it, Gamble said. "It's just so different from thinking about it, then drawing it, and then you start to put it together. To see it on someone with movement is really cool."