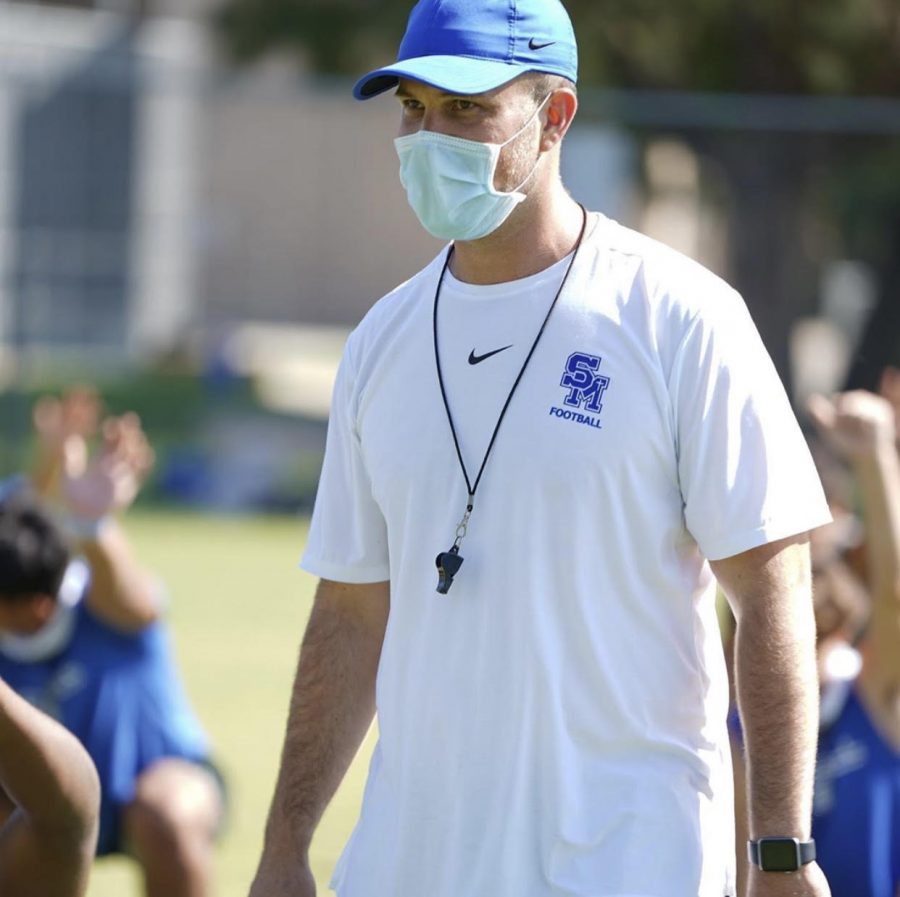 Greg Townsend
Coronavirus has transformed the landscape of the United States. From quarantines, mandatory masks, and lockdowns everyone has been affected.
As many states have begun to open up people have begun to adjust to the "new normal". The new guidelines have a greater affect on athletes in light of the physical labor required by certain sports.
One of the most affected sports has been football. Currently, in America, 42 states are playing football right now in the fall. Current restrictions by the California Interscholastic Federation have hindered football teams from normal practices.
"It's been a very weird time for everyone," said senior Matt De Leon. "We can't touch any footballs, can't all be in the weight room. Having to wear masks at all-time in the heat and with the air quality."
The players do understand why these restrictions have been put in place and have no qualms over following them.
"Yes the restrictions aren't great for athletes in these conditions, but there isn't a safe alternative," De Leon said, "I see the soccer team out there as well in mask and not being able to kick a ball. We all totally get it and just want to play."
After a brief period of reduced restrictions recent developments have brought the return of the old play conditions. As Orange County has moved into the purple tier and CIF stating things won't change until cases reduce.
"It's frustrating, especially since we were getting so close to the start of padded practice," said senior Anthony Comestro. "We've worked really hard, for really long and it's frustrating to be halted."
Even in a time of uncertainty, the players refuse to allow doubt to seek in and are still confident they'll play.
"Our coaches have no doubt and we have no doubt. Although we are frustrated, are mood is still high," Comestro said. "We are going to keep working and we are going to play."