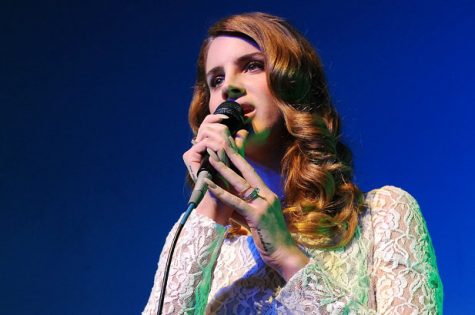 Lana del Rey found her fame at the start of 2010. Rey's first monumental album, Born to Die, sold more than seven million copies after its release. Since then, she has released five more highly acclaimed albums and popular singles. Rey's originality with her vintage flare separates her from the rap / pop music that is common today. Here is a guide to the essentials of all of Lana del Rey's music:
'Video Games', Born to Die
'Video Games' is a emotional and passionate song that was Rey's first hit to go viral. Released a year before Born to Die, allowed a preface to her album. It is a heartbreaking love song complimented by its haunting lyrics.
'Blue Jeans', Born to Die
The narrative of 'Blue Jeans' follows a broken relationship with an ex. She compliments his movie star looks (compared to James Dean) and the chorus follows with a haunting whisper "I will love you till the end of time".
'Ride', Born to Die- Paradise Edition
'Ride' is about Rey's life. Rey spent time on the road in her early career. Through her journey, she is trying to get by and just 'Ride'. This ballad evokes a longing for love and security.
'Love', Lust for Life
'Love' is a dreamy track that makes you feel nostalgic. The track encapsulates Rey's vintage flare and has an innocent tone. Her chorus sums up the song, "to be young and in love".
'Brooklyn Baby', Ultraviolence
'Brooklyn Baby' is interpreted as a satire of a trendy Brooklyn "hipster". With this 'Brooklyn Baby' following for this effortless guy who her friends tell her is too young for him.
Rey's music takes its listener on a journey of falling in love, out of love, and heartbreak. She evokes emotion that is hard to pull in this era of music. Her music is ahead of its time, and will be appreciated for decades to come.