The end of the house
Fuller House releases its last season, ending the series.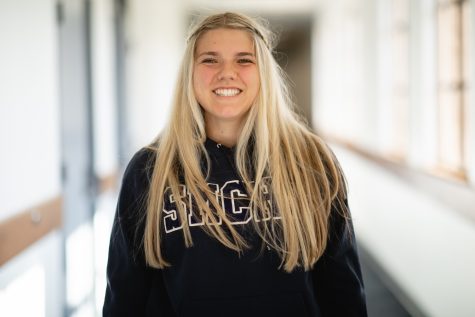 More stories from Gracynn Crocker
The television sitcom, Full House, first aired on September 22, 1987. The show immediately grabbed that hearts of America and became a part of the viewers' lives for 8 years. The story of the 3 girls being raised by a single dad, an uncle, and a best friend developed over the years and was loved by many.
After almost 30 years since the first time Full House was on television, the cast came together to be on Fuller House. The show recaptured the hearts of their audience and created a new audience with the new generation.
The Tanner family became a family that everyone wanted to be a part of, and with the reboot, the Fuller family did the same thing. As the show displays a different family dynamic, they demonstrate life lessons and core values through their episodes.
Fuller House went on for five seasons and tied up some loose ends from the original series. Seeing the stars from the original cast evolve throughout the seasons allows the audience to connect with the characters because they have watched them grow up.
As the characters continued their often said catch phrases, they also carried on their legacy from Full House to Fuller House. The have made a show that has brought out laughter, tears, and much more throughout the years.
After three years of Fuller House, they have released the first half of the final season this December. Although the series is coming to its final episodes, they have created a legacy that will last forever.
The cast from Full House grew up together and created a real-life family with all the members. They have been a part of each other's lives for over 30 years and created bonds that will last a lifetime.
"I know this will never happen again… this special magic that is Full and Fuller House. The family we created will last the rest of our lives." Said Jodie Sweetin, Stephanie Tanner in both series.