26 student athletes sing national letters of intent
On November 13th, 26 SMCHS athletes finalized their commitments to the colleges they have selected.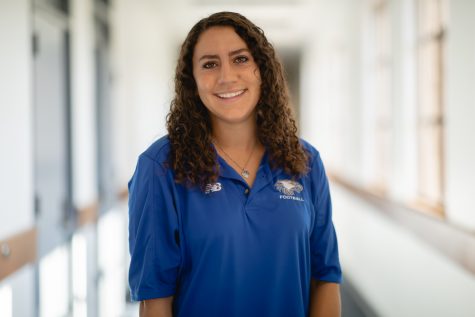 More stories from Julia Mortimer
From the day they each committed, these athletes dreamed of the day they would sign National Letters of Intent and finalize their commitments. The stress of the recruiting process and sacrifices they make for their sport all become worth it with a few signatures and initials.
A very impressive 26 athletes participated in the fall signing day, representing nine different athletic teams on campus. 24 of these athletes signed National Letters of Intent, but two Ivy League bound students, James Bardin (Harvard) and Julia Mortimer (University of Pennsylvania) did not due to the Ivy League's lack of athletic scholarships. However their commitments were still celebrated.
Baseball, Girls Swim and Dive, and Girls Water Polo posted very impressive numbers and have representatives in the nation's most competitive conferences, including the Pac-12.
Students were celebrated with a reading of their athletic, volunteer-based, and academic accomplishments as well as professional photography.
This is a very highly esteemed class of athletes including Alex Barnes, the best diver in school history, and Anicka Delgado the best swimmer in school history. As well as Milan Tolentino who represented the USA over the summer in baseball and Ella Ristic who will be competing at the Olympic Trails very soon.
UCSD bound swimmer Natalie Oien says that, "Signing day was very exciting and memorable for me. I was so happy that my friends and I found our future homes to continue our academic and athletic careers."
Having singed among five of her swim teammates, this day was especially important to her.
Every participant left the gym smiling, knowing that their countless hours and practices and dedication had payed off, and eager to begin their futures at some of the best institutions the country has to offer.