Anything for love
ABC's "The Bachelor" releases its newest spin off show, "The Bachelor Winter Games".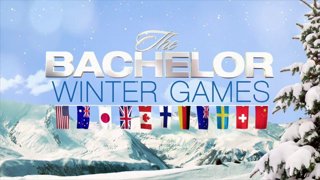 Hang on for a minute...we're trying to find some more stories you might like.
ABC's hit TV series "The Bachelor" and "The Bachelorette" bring  men and women from across the world together to have a second chance at love.
For those who are not familiar with the popular television show "The Bachelor," it consists of one man dating 25 different women. He eliminates one or more each week until he is down to two final women. Then he proposes to one of them and vows to spend the rest of his life with her, even after only knowing her for a short amount of time. "The Bachelorette" is the reverse, with one woman dating 25 different men and the process follows the exact same except two men propose to her and she only says yes to one.
But, this new spin off show is different. This show brings together eliminated contestants from not only America, but also international "Bachelor" spinoffs.
"The Bachelor" also has another spin off show called "Bachelor in Paradise". This spin off show continued for a couple seasons, but in the most recent season, faced many allegations that ruined the show's credibility. As a huge "Bachelor" fan myself, I was excited for the new show's potential, but also skeptical that it could end with the same result as "Bachelor in Paradise."
After watching a couple episodes of the show, I realized that this would not end in the same way. In fact, it actually went over extremely well. The show is called "Bachelor Winter Games" and aims to resemble the 2018 Winter Olympics. Each week contestants perform a different Olympic event and battle it out to win a date card.
The show is diverse as it has proved to be funny, but also serious. While watching bachelors and bachelorettes ski and attempt the biathlon was quite humorous, you also saw a serious side when the couples went on dates.
It proved that anyone from around the world can come together and find a common ground. Usually these spin off shows are just another way for the Bachelor franchise to make more money, but this one in particular was a huge success. Multiple couples found love and are still dating now.
Some might watch this show and wonder why producers are creating so many spin offs. But, if you love a good reality television show, like myself, then you will not only love this show, but want them to keep on creating more like it.