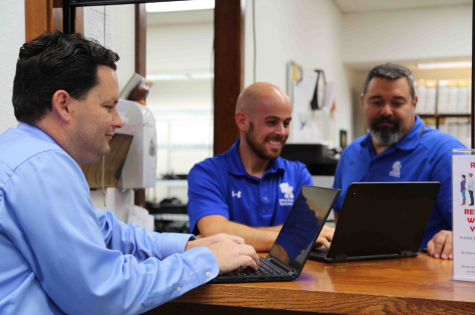 Taylor Gather, Staff Writer
September 9, 2016
Filed under News, Showcase
Scott Bricker has never felt prouder of his ongoing three year accomplishment. Since the Lenovo Yoga tablets were introduced to SMCHS in 2014, the IT staff has continue to perfect and create an engaging environment for both students and teachers. As the overseer of the project, Bricker maintains a...